BOPP Film Pelletizer Machine Description:
BOPP film pelletizer machine for recycling and waste plastic materials. Equipped with automatic temperature, electric change filter screen. After loading the feeder, the crushed material can be pelletized by a speed-regulating motor, and the material can be cut according to the feeding speed of the extruder.Final product pellets/ granules produced by BOPP film pelletizer line, can directly beused in the production line for film blowing, pipe extrusion and plastics injection, etc
BOPP Film Pelletizer Machine Features:
1.BOPP film pelletizer line crush and heat shrink the BOPP film to ensure uniform and effective feeding, high efficiency, and at the same time, it can save 40-50% of electricity compared with the same output.
2.Vibration dewatering method, saving power consumption and low noise.
3.The embedded water ring cooling system can effectively cool the BOPP plasticized material and is convenient for water ring cutting.
BOPP Film Pelletizer Machine Application:

BOPP Film Pelletizer Line Video:
BOPP Film Pelletizer Line Technical Parameter:
FS series single-stage granulator machine
Model
Extruder
Screw diameter(mm)
L/D ratio
Power(kw)
Productivity(PE)(kg/h)
Productivity(PP)(kg/h)
FSJ70
70/33
φ70
33:1
110
110-150
100-130
FSJ85
85/33
φ85
33:1
150
180-250
150-200
FSJ100
100/33
φ100
33:1
210
280-350
250-300
FSJ130
130/33
φ130
33:1
300
480-550
400-480
FSJ160
160/33
φ160
33:1
370
650-750
550-650
FSJ180
180/33
φ180
33:1
460
800-1000
750-850
FS series double-stage granulator machine
Model
FSJ100/120
FSJ130/130
FSJ160/160
FSJ180/200
First extruder parameter
Screw diameter(mm)
φ100
φ130
φ160
φ180
L/D ratio
33
33
30
30
Extruder motor(kw)
90
132
185
250
Heating power(kw)
45
55
70
70
Screw speed(RPM)
0-120
0-120
0-120
0-120
Second extruder parameter
Screw diameter(mm)
φ120
φ130
φ160
φ200
L/D ratio
10-15
10-15
10-15
10-15
Extruder motor(kw)
30
45
55
75
Heating power(kw)
30
35
45
60
Screw speed(RPM)
0-120
0-120
0-120
0-120
Productivity(kg/h)
250-350
400-550
500-700
800-1000
BOPP Film Pelletizer Line Detail: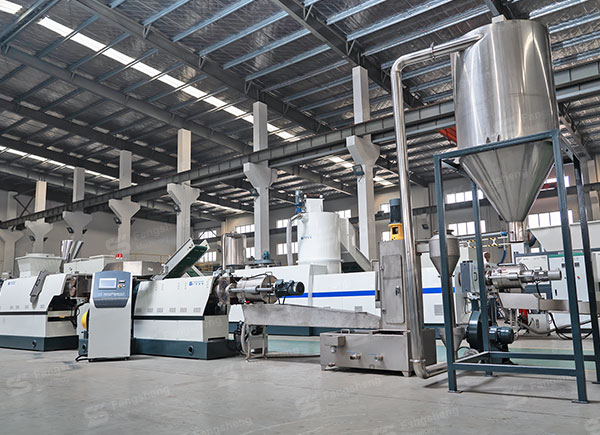 Detail 1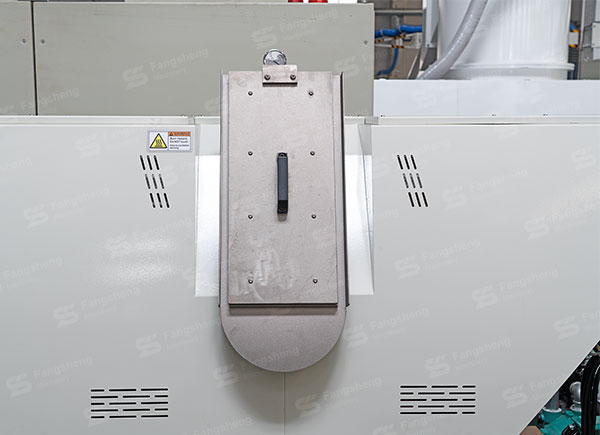 Detail 2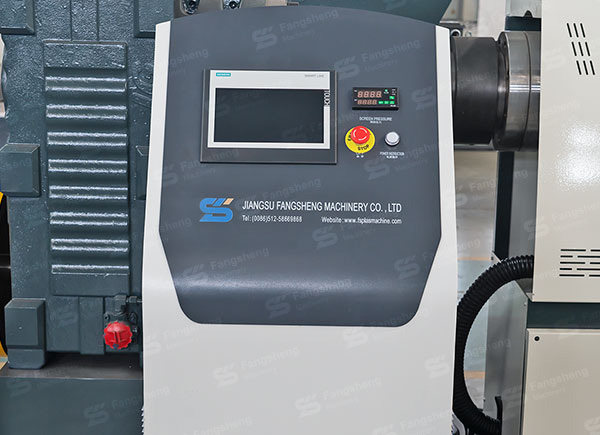 Detail 3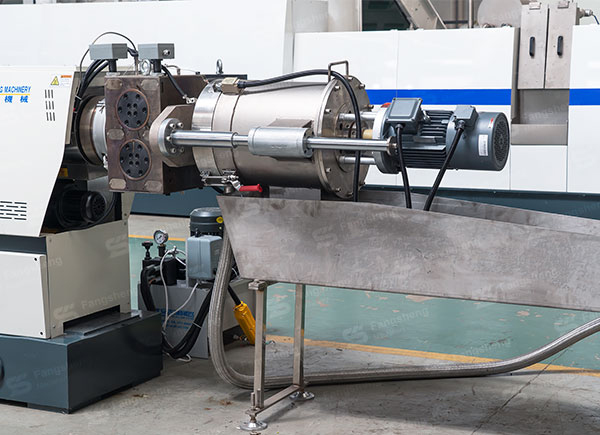 Detail 4
Detail 5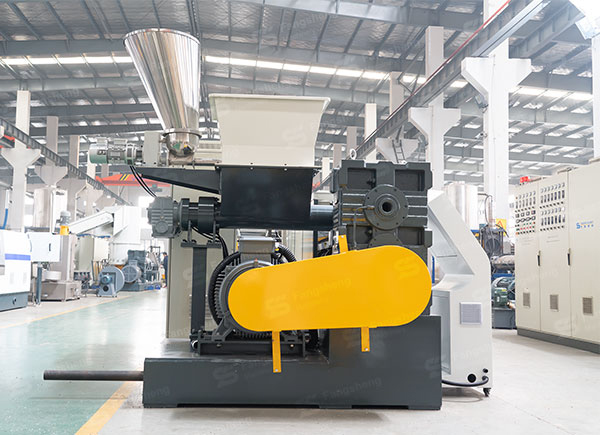 Detail 6