BOPP Printing Film Granulator Description:
BOPP printing film granulator is a recycling machine designed for low density plastic articles. BOPP printing film granulation line could provide the excellent re-pelletizing and recycling solution for film, raffia, filament, woven bag and nonwoven fabric post soft or rigid plastic.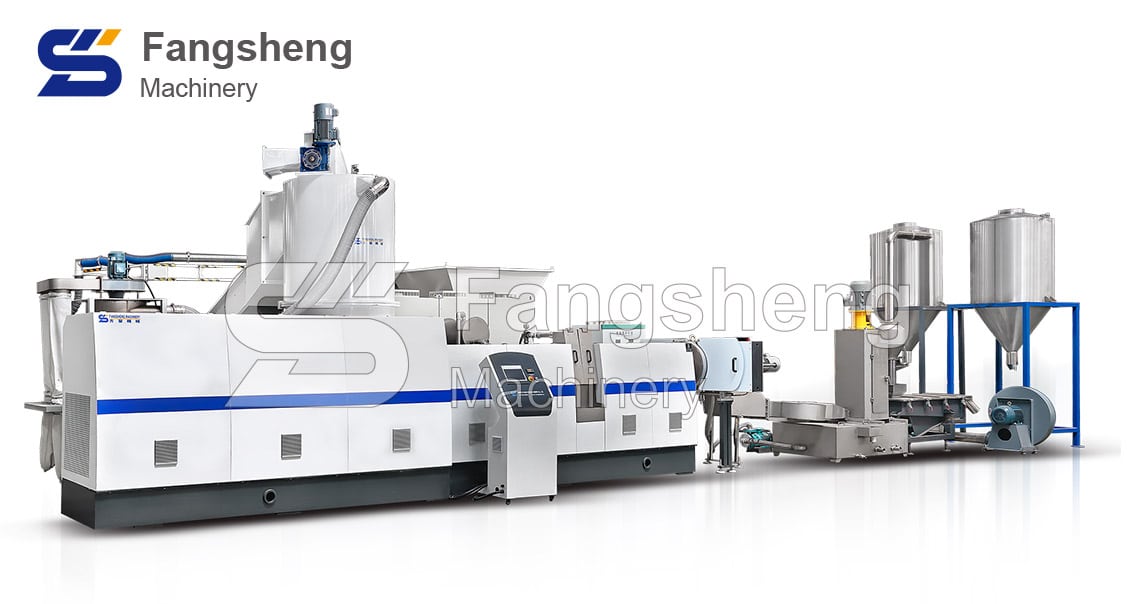 BOPP printing film granulation line combines usual pelletizing line with compactor (agglomerator) feeding, which highly improves efficiency. The printing film will be half-melted and become higher density, then be fed to heating screw. Productivity is highly increased if with compactor system compared with usual pelletizing line same screw size. Pellets quality is excellent with low moisture and no bubbles, because of special screw design, vacuum degassing system and strict filtration system. The water-ring cutting system is our advantage,which can cut both BOPP film and PP woven material.
BOPP Printing Film Granulation Line Application:

BOPP Printing Film Granulation Line Video:
Learn more about YouTube's BOPP printing film granulation line
BOPP Printing Film Granulation Line Technical Parameter:
FS series single-stage granulator machine
Model
Extruder
Screw diameter(mm)
L/D ratio
Power(kw)
Productivity(PE)(kg/h)
Productivity(PP)(kg/h)
FSJ70
70/33
φ70
33:1
110
110-150
100-130
FSJ85
85/33
φ85
33:1
150
180-250
150-200
FSJ100
100/33
φ100
33:1
210
280-350
250-300
FSJ130
130/33
φ130
33:1
300
480-550
400-480
FSJ160
160/33
φ160
33:1
370
650-750
550-650
FSJ180
180/33
φ180
33:1
460
800-1000
750-850
FS series double-stage granulator machine
Model
FSJ100/120
FSJ130/130
FSJ160/160
FSJ180/200
First extruder parameter
Screw diameter(mm)
φ100
φ130
φ160
φ180
L/D ratio
33
33
30
30
Extruder motor(kw)
90
132
185
250
Heating power(kw)
45
55
70
70
Screw speed(RPM)
0-120
0-120
0-120
0-120
Second extruder parameter
Screw diameter(mm)
φ120
φ130
φ160
φ200
L/D ratio
10-15
10-15
10-15
10-15
Extruder motor(kw)
30
45
55
75
Heating power(kw)
30
35
45
60
Screw speed(RPM)
0-120
0-120
0-120
0-120
Productivity(kg/h)
250-350
400-550
500-700
800-1000
Plastic Film Pelletizing Line Detail:
Detail 1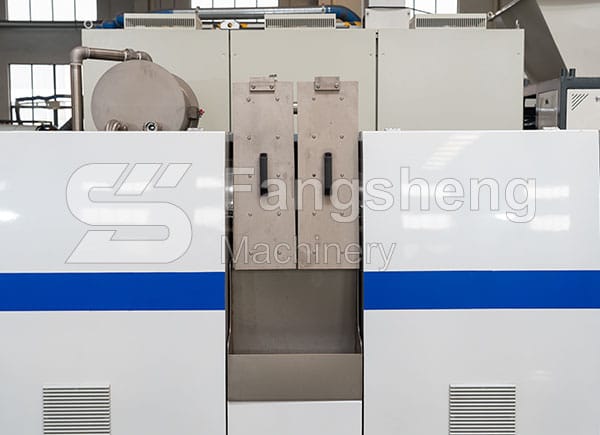 Detail 2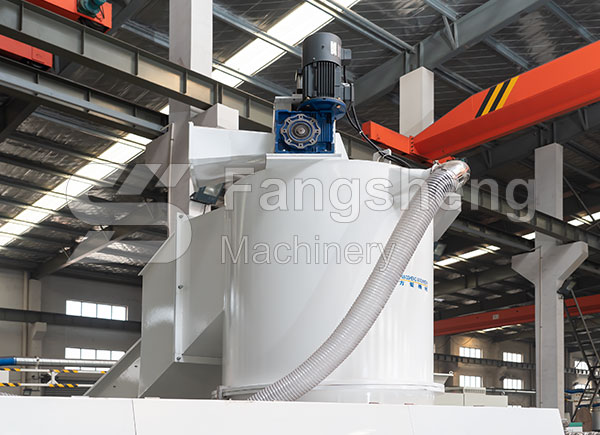 Detail 3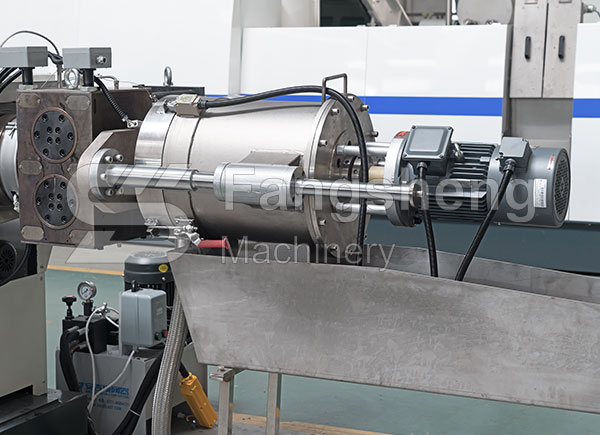 Detail 4
Detail 5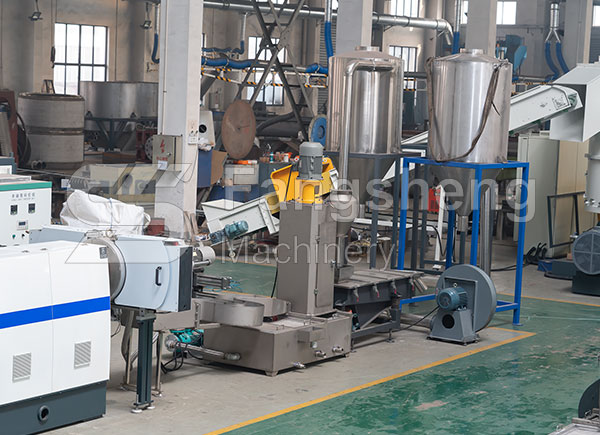 Detail 6