LDPE Film Pelletizer Machine Description:
The body of the LDPE film pelletizer machine includes a crushing unit, an extrusion unit and a pelletizing unit. The three-in-one design of the LDPE film pelletizer line allows the collected materials to be directly sent to the machine for processing to obtain the final recycled plastic pellets, eliminating the need for labor, factory space and power consumption for crushing, extruding, and pelletizing.
LDPE Film Pelletizer Machine Features:
1.We can use single slage and double slage granulating line according to materials.
2.This LDPE film pelletizer line can also be equipped with metal detectors,to ensure the quality of the products.
3.Granules cutting type: water ring face cutting, strip/noodle type cutting and hot cutting.
4.Low energy consumption, remarkable energy saving effect, high output, mechatronics.
LDPE Film Pelletizer Line Application:

LDPE Film Pelletizer Line Video:
LDPE Film Pelletizer Line Technical Parameter:
FS series single-stage granulator machine
Model
Extruder
Screw diameter(mm)
L/D ratio
Power(kw)
Productivity(PE)(kg/h)
Productivity(PP)(kg/h)
FSJ70
70/33
φ70
33:1
110
110-150
100-130
FSJ85
85/33
φ85
33:1
150
180-250
150-200
FSJ100
100/33
φ100
33:1
210
280-350
250-300
FSJ130
130/33
φ130
33:1
300
480-550
400-480
FSJ160
160/33
φ160
33:1
370
650-750
550-650
FSJ180
180/33
φ180
33:1
460
800-1000
750-850
FS series double-stage granulator machine
Model
FSJ100/120
FSJ130/130
FSJ160/160
FSJ180/200
First extruder parameter
Screw diameter(mm)
φ100
φ130
φ160
φ180
L/D ratio
33
33
30
30
Extruder motor(kw)
90
132
185
250
Heating power(kw)
45
55
70
70
Screw speed(RPM)
0-120
0-120
0-120
0-120
Second extruder parameter
Screw diameter(mm)
φ120
φ130
φ160
φ200
L/D ratio
10-15
10-15
10-15
10-15
Extruder motor(kw)
30
45
55
75
Heating power(kw)
30
35
45
60
Screw speed(RPM)
0-120
0-120
0-120
0-120
Productivity(kg/h)
250-350
400-550
500-700
800-1000
LDPE Film Pelletizer Line Detail:
Detail 1
Detail 2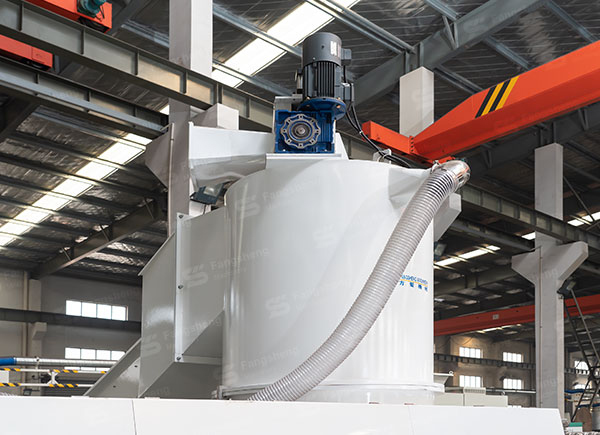 Detail 3
Detail 4
Detail 5
Detail 6