PE Film Granulation Equipment Description:
PE film granulation equipment  is used to make pellets from waste plastics, like PP, PE films.For plastic PP, PE films, we developed a compact pelletizing line for them. Due to the films are very soft and foamed, it's difficult to be filled into extruder directly, even by force feeder screw, the efficiency is not good, and can be blocked. So, we integrated the most advanced technologies and cost-effective concepts for this kind of machine, we developed the PP, PE film granulating machine.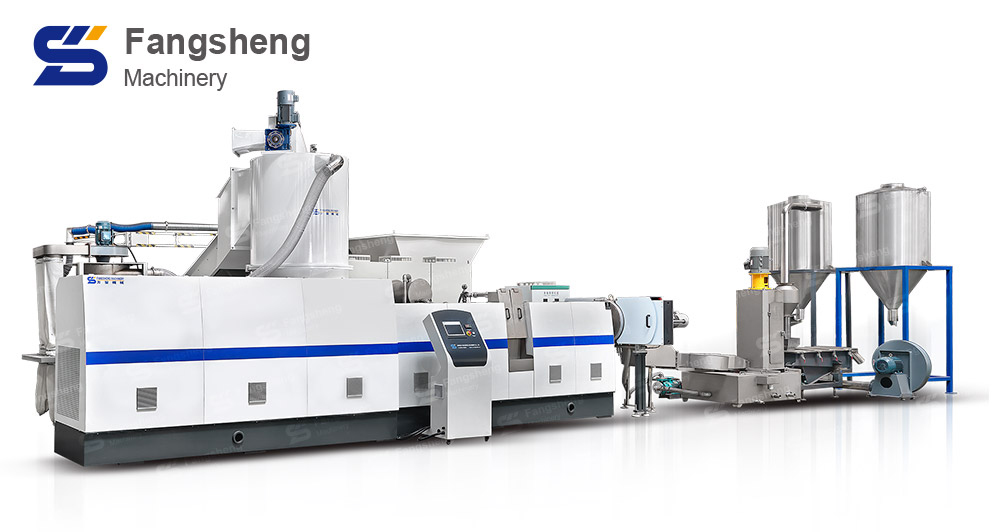 PE Film Granulation Equipment Features:
1. The PE film granulation machine is suitable for dry materials and wet materials. After all recycled materials are sorted, crushed and washed, they can be used for production without spin drying, oven drying or drying in the sun.
2. The PE film granulation equipment is fully automatic, from raw material crushing, washing, feeding to granulating.
3. Make full use of the advantages of the high-pressure friction continuous heating system, avoid continuous heating, and save energy.
4. Use an independent, fully automatic power distribution system to ensure that the motor runs in a safe and normal state.
5. The screw and barrel are made of high-strength carbon steel with long service life.
PE Film Granulation Equipment Application:

PE Film Granulation Machine Video:
PE Film Granulation Machine Technical Parameter:
FS series single-stage granulator machine
Model
Extruder
Screw diameter(mm)
L/D ratio
Power(kw)
Productivity(PE)(kg/h)
Productivity(PP)(kg/h)
FSJ70
70/33
φ70
33:1
110
110-150
100-130
FSJ85
85/33
φ85
33:1
150
180-250
150-200
FSJ100
100/33
φ100
33:1
210
280-350
250-300
FSJ130
130/33
φ130
33:1
300
480-550
400-480
FSJ160
160/33
φ160
33:1
370
650-750
550-650
FSJ180
180/33
φ180
33:1
460
800-1000
750-850
FS series double-stage granulator machine
Model
FSJ100/120
FSJ130/130
FSJ160/160
FSJ180/200
First extruder parameter
Screw diameter(mm)
φ100
φ130
φ160
φ180
L/D ratio
33
33
30
30
Extruder motor(kw)
90
132
185
250
Heating power(kw)
45
55
70
70
Screw speed(RPM)
0-120
0-120
0-120
0-120
Second extruder parameter
Screw diameter(mm)
φ120
φ130
φ160
φ200
L/D ratio
10-15
10-15
10-15
10-15
Extruder motor(kw)
30
45
55
75
Heating power(kw)
30
35
45
60
Screw speed(RPM)
0-120
0-120
0-120
0-120
Productivity(kg/h)
250-350
400-550
500-700
800-1000
PE Film Granulation Machine Detail: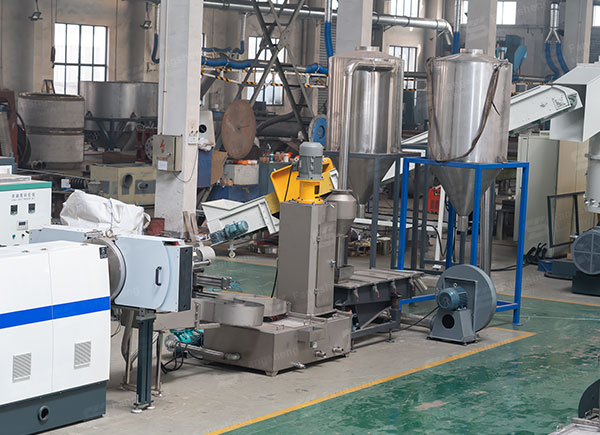 Detail 1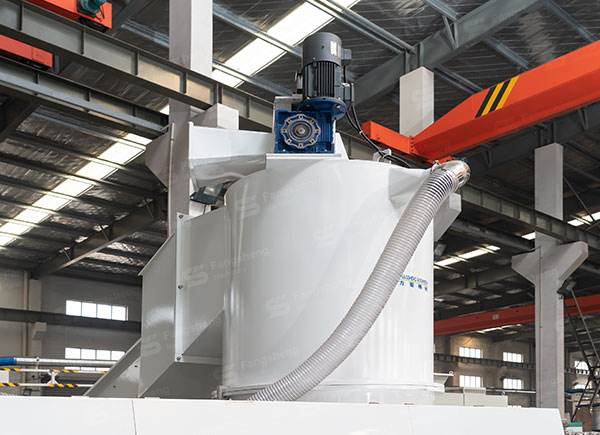 Detail 2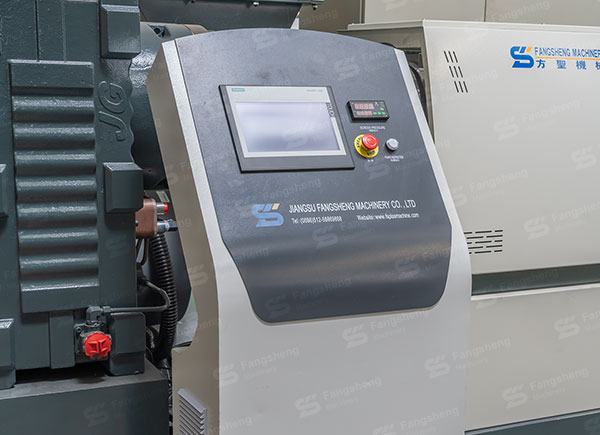 Detail 3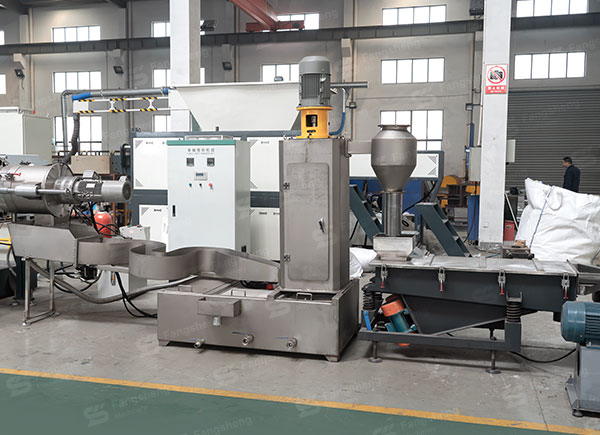 Detail 4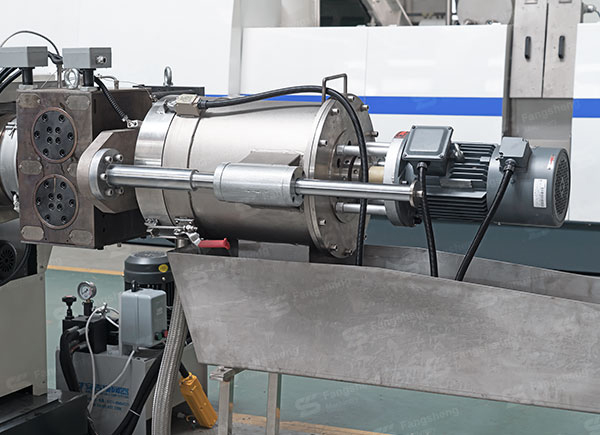 Detail 5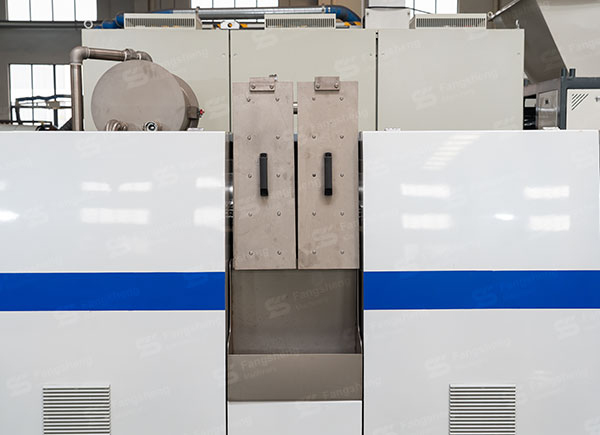 Detail 6