PE Film Granulator Machine Description:
The PE film granulator line is used to recycle various kinds of plastic products and make plastic into granules to recover the plastic and suit for making products again.
PE Film Granulator Features:
1.PE film granulator with high output and excellent granulating ability.
2.PE film granulator is widely used to recycle waste plastic PP PE BOPP LDPE HDPE film bag into PE PP pellet.
3.Simple structure, easy operation, large capacity, energy-saving, safety, eco-friendly way.
4.Automatic controlling, compacted structure, excellent production ability, perfect granulating ability.
5.Processing material: food packaging film, agriculture film, green house using film, PP bag, HDPE film, LDPE shrink film, printed film, oily bag, etc.
PE Film Granulator Application:

PE Film Granulator Machine Video:
PE Film Granulator Technical Machine Parameter:
FS series single-stage granulator machine
Model
Extruder
Screw diameter(mm)
L/D ratio
Power(kw)
Productivity(PE)(kg/h)
Productivity(PP)(kg/h)
FSJ70
70/33
φ70
33:1
110
110-150
100-130
FSJ85
85/33
φ85
33:1
150
180-250
150-200
FSJ100
100/33
φ100
33:1
210
280-350
250-300
FSJ130
130/33
φ130
33:1
300
480-550
400-480
FSJ160
160/33
φ160
33:1
370
650-750
550-650
FSJ180
180/33
φ180
33:1
460
800-1000
750-850
FS series double-stage granulator machine
Model
FSJ100/120
FSJ130/130
FSJ160/160
FSJ180/200
First extruder parameter
Screw diameter(mm)
φ100
φ130
φ160
φ180
L/D ratio
33
33
30
30
Extruder motor(kw)
90
132
185
250
Heating power(kw)
45
55
70
70
Screw speed(RPM)
0-120
0-120
0-120
0-120
Second extruder parameter
Screw diameter(mm)
φ120
φ130
φ160
φ200
L/D ratio
10-15
10-15
10-15
10-15
Extruder motor(kw)
30
45
55
75
Heating power(kw)
30
35
45
60
Screw speed(RPM)
0-120
0-120
0-120
0-120
Productivity(kg/h)
250-350
400-550
500-700
800-1000
PE Film Granulator Machine Detail: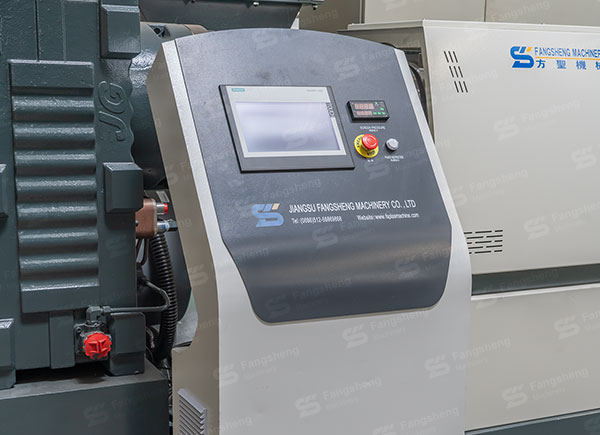 Detail 1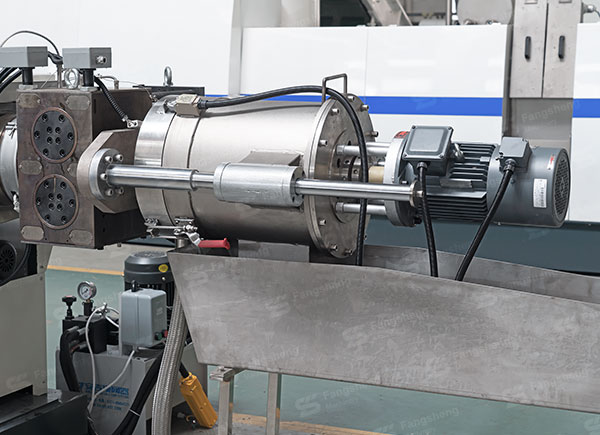 Detail 2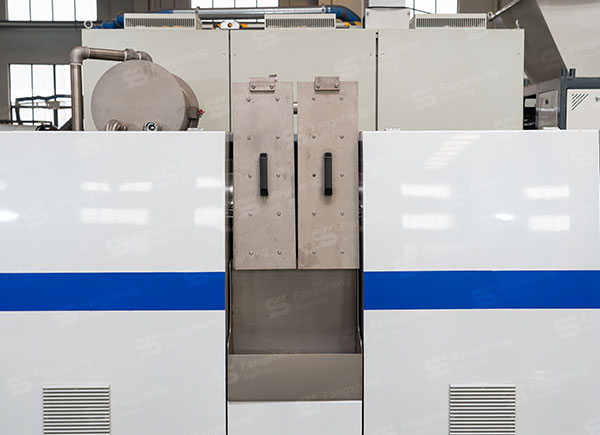 Detail 3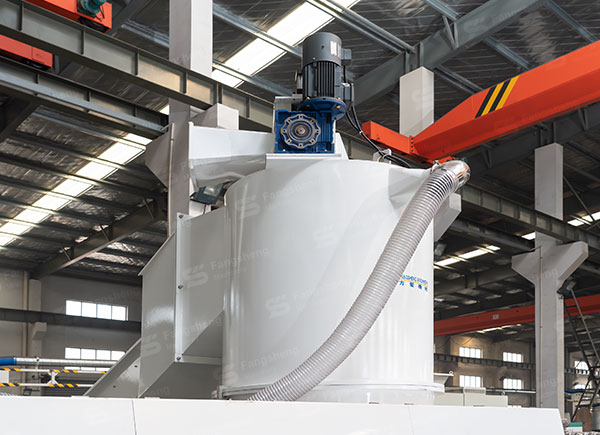 Detail 4
Detail 5
Detail 6