PE Film Pelletizer Equipment Description:
This type of  PE film pelletizer equipment combines the conventional pelletizing production line with the feed of the compactor (agglomerate), which greatly improves the efficiency. The film will be semi-melted and become a higher density, and then sent to the heating screw. If compared with the same screw size of a conventional pelletizing production line, the use of a compactor system can greatly increase productivity. Special screw design, vacuum degassing system and strict filtration system, excellent granulation quality, low moisture and no bubbles. Water ring cutting system is our advantage, it can cut PE film and PP woven material.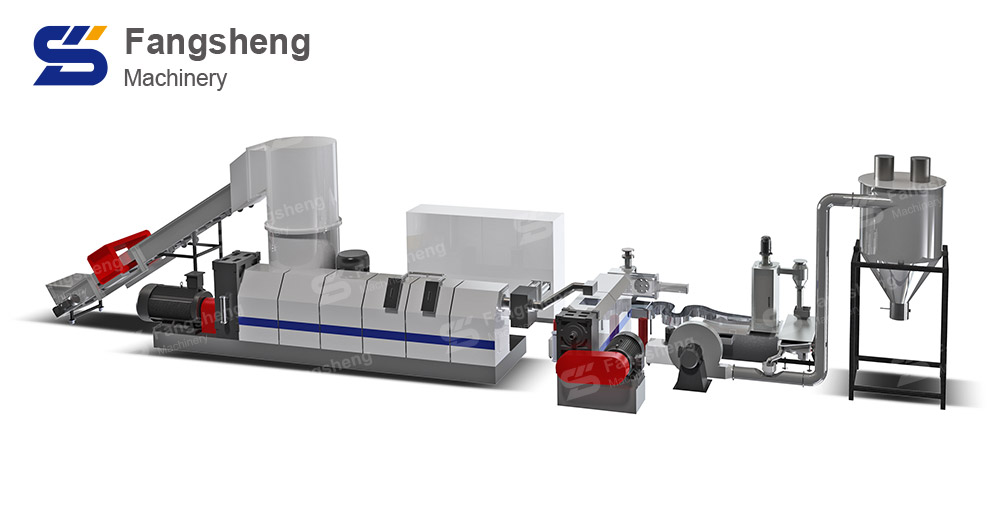 PE Film Pelletizer Equipment Features:
1.The PE film pelletizer machine is automated from feeding to discharging particles.
2. Low cost of use after redesign: Now this PE film pelletizer system is more economical on both power supply and water. In the long service life of this machine, it can save a lot of energy.
3. The PE film pelletizer line is directly cut by water ring on the die. It can be horizontal or vertical water ring. After the water is cooled, it enters the centrifugal dehydrator, and then is sent to the storage bin by the fan without the problem of wire breakage.
PE Film Pelletizer Equipment Application:

PE Film Pelletizer Equipment Video:
PE Film Pelletizer Machine Technical Parameter:
FS series single-stage granulator machine
Model
Extruder
Screw diameter(mm)
L/D ratio
Power(kw)
Productivity(PE)(kg/h)
Productivity(PP)(kg/h)
FSJ70
70/33
φ70
33:1
110
110-150
100-130
FSJ85
85/33
φ85
33:1
150
180-250
150-200
FSJ100
100/33
φ100
33:1
210
280-350
250-300
FSJ130
130/33
φ130
33:1
300
480-550
400-480
FSJ160
160/33
φ160
33:1
370
650-750
550-650
FSJ180
180/33
φ180
33:1
460
800-1000
750-850
FS series double-stage granulator machine
Model
FSJ100/120
FSJ130/130
FSJ160/160
FSJ180/200
First extruder parameter
Screw diameter(mm)
φ100
φ130
φ160
φ180
L/D ratio
33
33
30
30
Extruder motor(kw)
90
132
185
250
Heating power(kw)
45
55
70
70
Screw speed(RPM)
0-120
0-120
0-120
0-120
Second extruder parameter
Screw diameter(mm)
φ120
φ130
φ160
φ200
L/D ratio
10-15
10-15
10-15
10-15
Extruder motor(kw)
30
45
55
75
Heating power(kw)
30
35
45
60
Screw speed(RPM)
0-120
0-120
0-120
0-120
Productivity(kg/h)
250-350
400-550
500-700
800-1000
PE Film Pelletizer Machine Detail:
Detail 1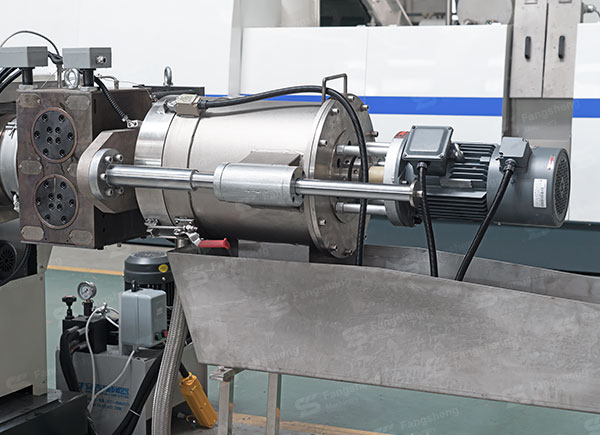 Detail 2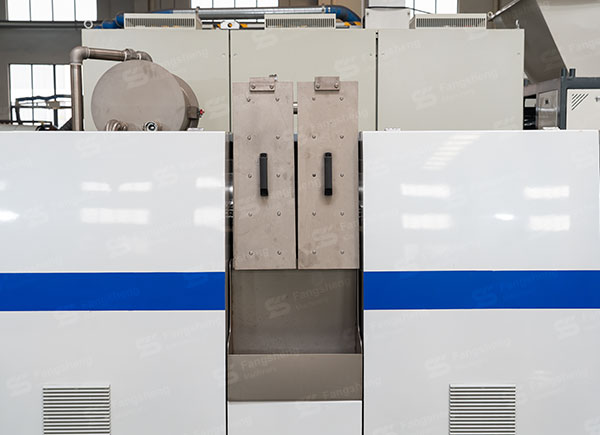 Detail 3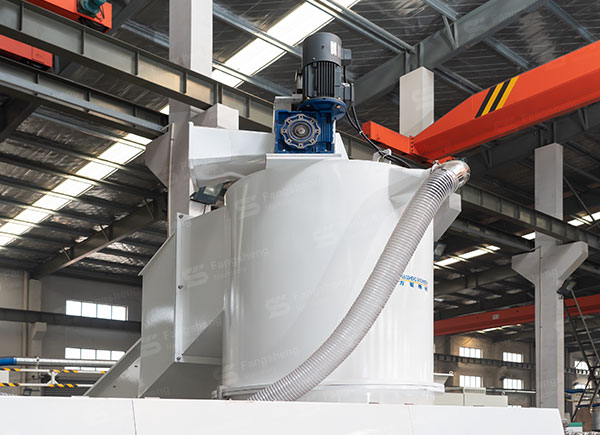 Detail 4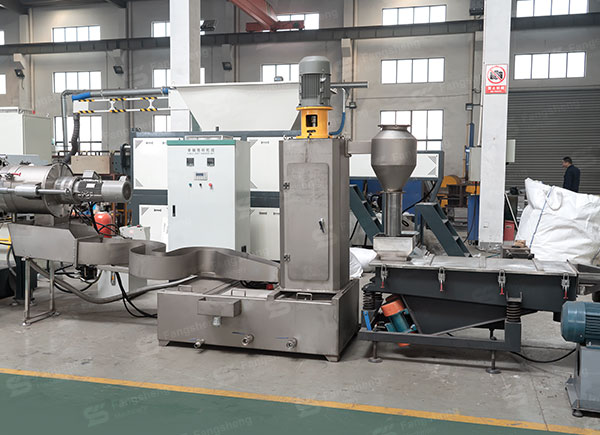 Detail 5
Detail 6