PE Film Pelletizer Machine Description:
The PE film pelletizer machine has international advanced recycling technology, combined with actual application conditions. The PE film pelletizer line is specially designed for recycling washed plastic PE film, such as PE plastic bag, plastic packaging film, plastic shopping bag, agricultural film, etc.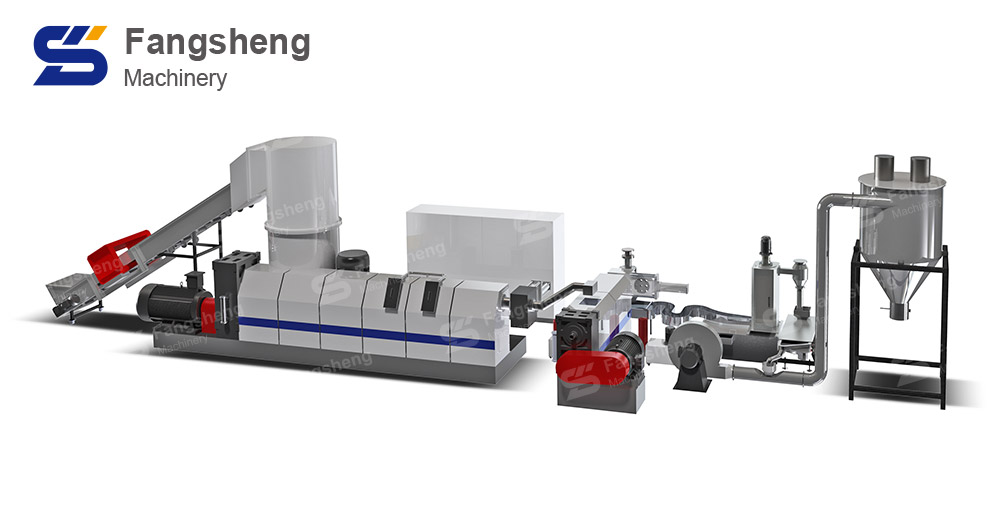 PE Film Pelletizer Machine Features:
1. Degassing of  PE film pelletizer line: the special exhaust design can effectively discharge water and exhaust gas, ensuring that the final plastic particles have a smooth surface, no water, no bubbles, and good quality.
2. Hydraulic filter of  PE film pelletizer line: the double-station hydraulic filter works quickly and is easy to operate. The copper ring prevents material leakage.
3. Cutting method of  PE film pelletizer equipment: noodle type and water ring type cutting methods, allowing customers to choose freely.
PE Film Pelletizer Machine Application:

PE Film Pelletizer System Video:
PE Film Pelletizer System Technical Parameter:
FS series single-stage granulator machine
Model
Extruder
Screw diameter(mm)
L/D ratio
Power(kw)
Productivity(PE)(kg/h)
Productivity(PP)(kg/h)
FSJ70
70/33
φ70
33:1
110
110-150
100-130
FSJ85
85/33
φ85
33:1
150
180-250
150-200
FSJ100
100/33
φ100
33:1
210
280-350
250-300
FSJ130
130/33
φ130
33:1
300
480-550
400-480
FSJ160
160/33
φ160
33:1
370
650-750
550-650
FSJ180
180/33
φ180
33:1
460
800-1000
750-850
FS series double-stage granulator machine
Model
FSJ100/120
FSJ130/130
FSJ160/160
FSJ180/200
First extruder parameter
Screw diameter(mm)
φ100
φ130
φ160
φ180
L/D ratio
33
33
30
30
Extruder motor(kw)
90
132
185
250
Heating power(kw)
45
55
70
70
Screw speed(RPM)
0-120
0-120
0-120
0-120
Second extruder parameter
Screw diameter(mm)
φ120
φ130
φ160
φ200
L/D ratio
10-15
10-15
10-15
10-15
Extruder motor(kw)
30
45
55
75
Heating power(kw)
30
35
45
60
Screw speed(RPM)
0-120
0-120
0-120
0-120
Productivity(kg/h)
250-350
400-550
500-700
800-1000
PE Film Pelletizer System Detail: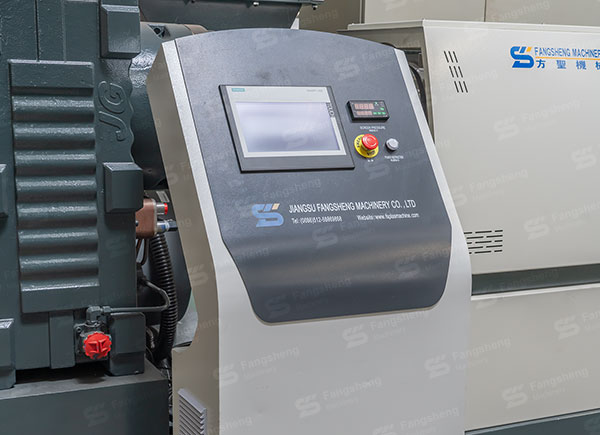 Detail 1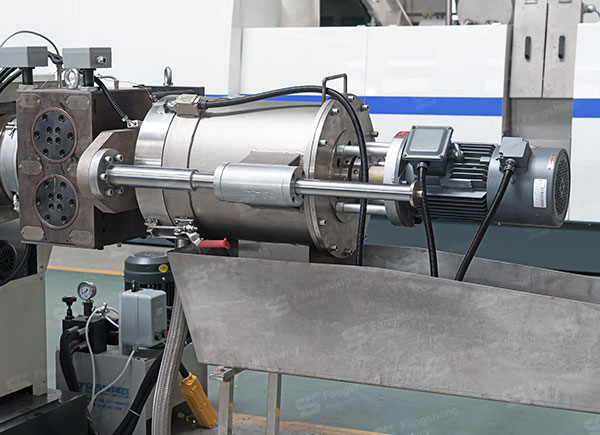 Detail 2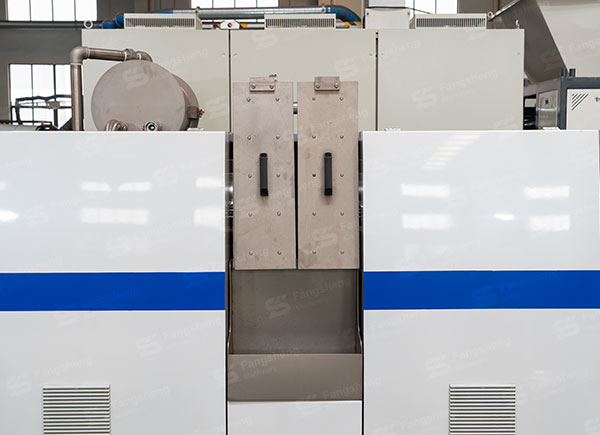 Detail 3
Detail 4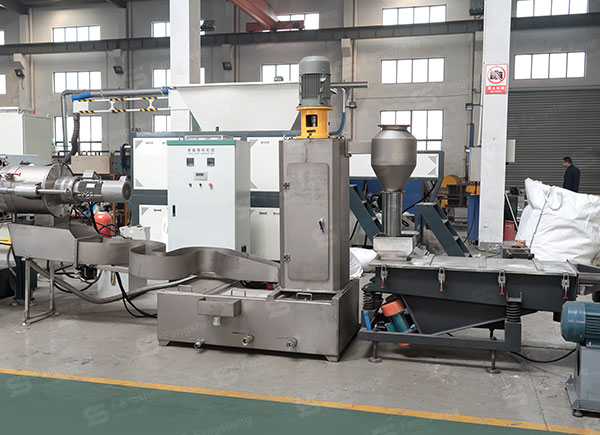 Detail 5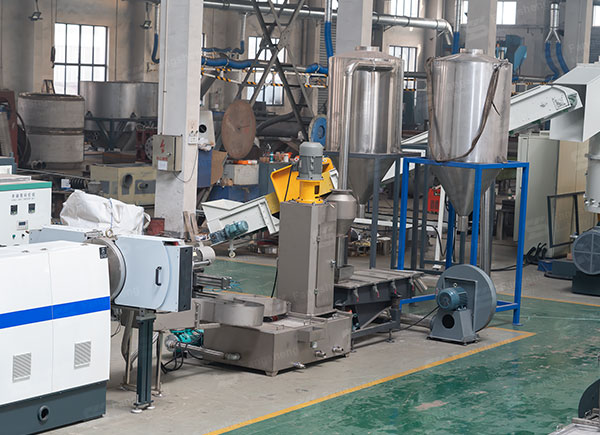 Detail 6