PET Bottle Recycling Equipment Description:
1. PET bottle recycling equipment is mainly designed for crushing, washing and drying PET bottle flakes for PET bottle recycling. The machine can be used for granulation or making new bottles, etc.
2. PET bottle  recycling machine mainly consists of bottle separator, belt converter, label remover, manual picking label, crusher, screw encoder, high speed friction cleaner, hot washing tank, floating washing tank, dewatering machine, blast drying system (optional), hopper, etc.
3. The detailed part of PET bottle recycling machine is based on your bottle dirty degree and required capacity, so if you are interested in my machine and want to know more about the machine, you must tell me the capacity and bottle dirty degree, preferably with photos of PET bottles.
4. We usually provide PET bottle recycling line with capacity of 300~3000kg/hour, if you have special requirements for the machine, please let me know, the machine can be customized.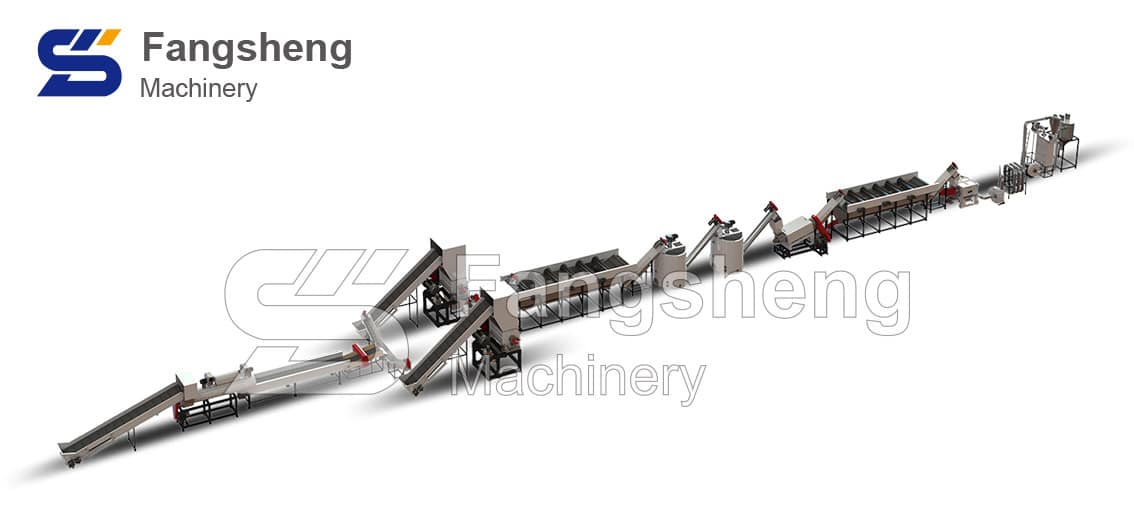 PET Bottle Recycling Equipment Advantages:
This recycling line can easily crush, clean and granulate waste plastic products from the beginning to the finished product. Waste and used agricultural films, used packaging materials or rigid plastics can be processed by this machine step by step. PET bottle recycling machine is mainly used for washing and cleaning of PET materials. PVC and some other plastics can also be cleaned by this line.The whole production line is fully automatic, the machine has high efficiency, low noise and easy operation.
PET Bottle Recycling Machine Video:
PET Bottle Recycling Machine Detail: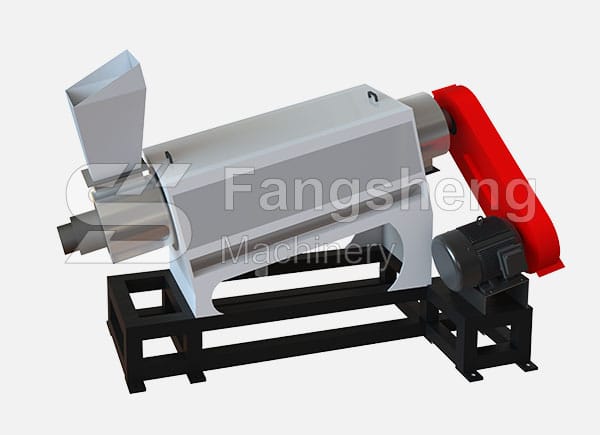 High-speed Friction Washer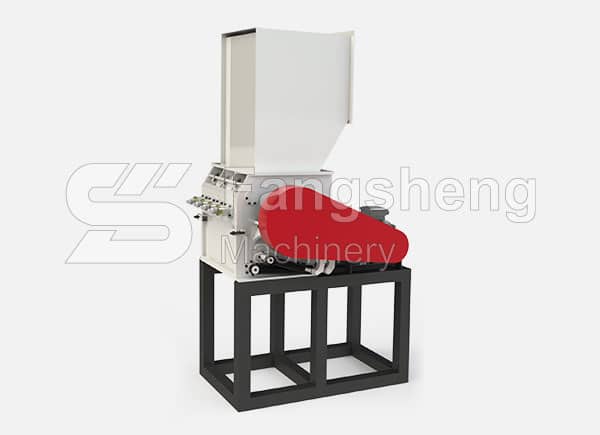 Crusher Machine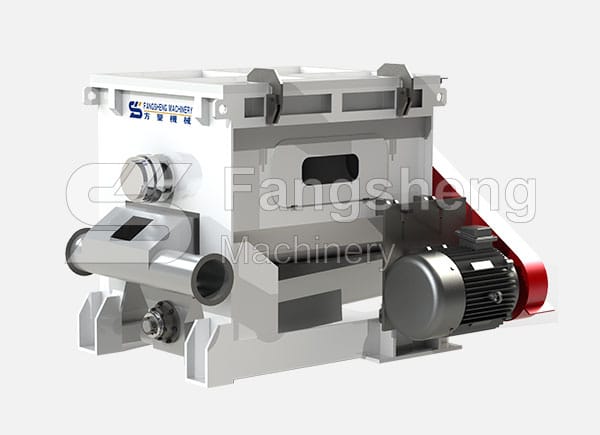 Dewatering Machine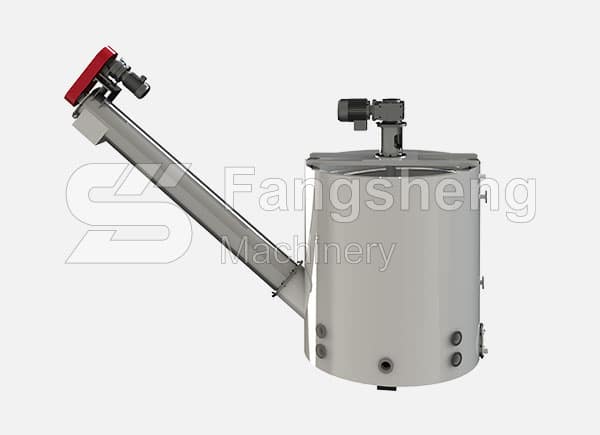 Steam washer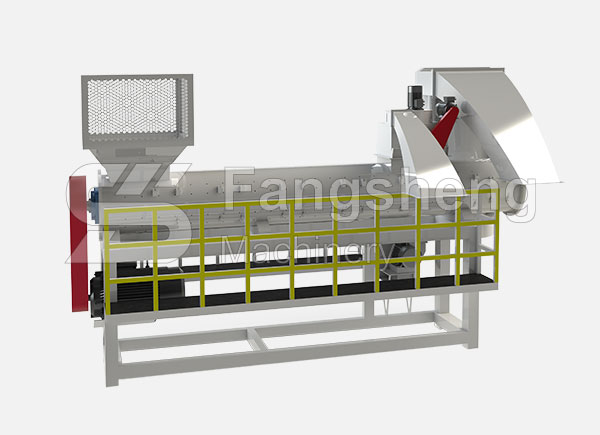 Label scfraping machine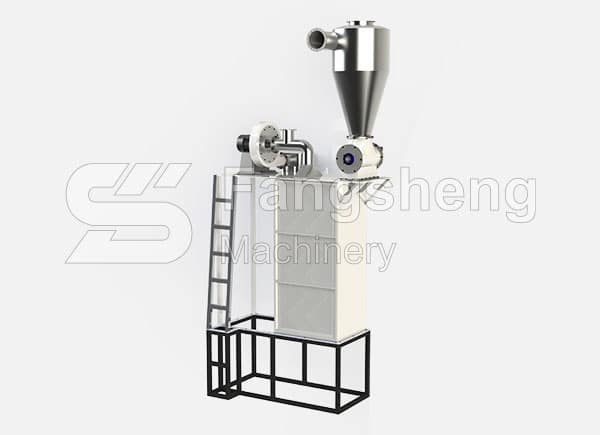 Label separator by air
PET Bottle Recycling Machine Technical Parameter:
Name

Motor power (kw)

Dimension (mm)

Water consumption (T/H)

Stainless steel standard (mm)

Electric standard

Belt conveyor

2.2

3500*900*3000

–

–

According to customers standard

Label scraping machine

11

2600*1200*1800

0.6-1.0

3-5

Manual separating machine

2.2

6000*800*1200

–

–

Metal detectory

0.4

2200*1200*1500

–

3-5

Belt conveyer

2.2

3500*900*3000

–

–

Crusher

37

2200*2200*3000

0.6-1.0

–

Screw converor

3

2800*800*2600

–

3-5

High speed friction washer

30

3200*1400*2000

1-2

3-5

Screw conveyer

3

2800*800*2600

–

3-5

Floating washer

3*2

5200*1700*2200

0.5-1.5

3-5

Screw conveyer

36

2800*800*2600

–

3-5

Steam washer

7.5

1800*1800*2700

0.5-1.5

3-5

Screw conveyer

3

2800*800*2600

–

3-5

Floating washer

3*2

5200*1700*2200

0.5-1.5

3-5

Screw conveyer

3

2800*800*2600

–

3-5

Dewatering machine

5.5

800*2200*2200

–

5

Drying system

11

3500*2200*2200

–

3-5

Label separater

4

800*1100*3800

–

–

Storage hopper

–

1500*1500*3800

–

–

Electric elements

–

2000*450*1780

–

–