PP Film Granulator Equipment Description:
The PP film granulator equipment is mainly used for the dehydration and granulation of the washed waste film. PP film granulator machine is one of the necessary equipment in the waste clinker film cleaning production line. This PP film granulator machine is suitable for squeezing and compacting waste plastics such as water-carrying films and woven bags into granules. Used in conjunction with the pelletizing line, it greatly improves the pelletizing output of film and woven bag materials.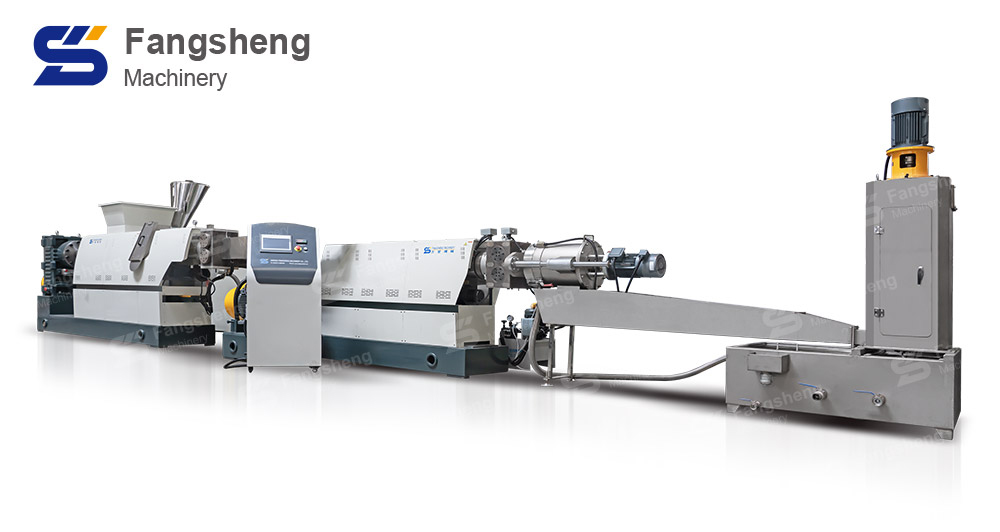 PP Film Granulator Equipment Features:
1. The PP film granulator machine and the main screw drive are controlled by frequency conversion.
2. This PP film granulator line has low power consumption and large capacity.
3. Long working life, good stability, and easy-to-operate operation.
4. The size of the final product can be changed according to the change of the mold opening.
5. Use electromagnetic heating.
PP Film Granulator Machine Application:

PP Film Granulator Machine Video:
PP Film Granulator Line Technical Parameter:
FS series single-stage granulator machine
Model
Extruder
Screw diameter(mm)
L/D ratio
Power(kw)
Productivity(PE)(kg/h)
Productivity(PP)(kg/h)
FSJ70
70/33
φ70
33:1
110
110-150
100-130
FSJ85
85/33
φ85
33:1
150
180-250
150-200
FSJ100
100/33
φ100
33:1
210
280-350
250-300
FSJ130
130/33
φ130
33:1
300
480-550
400-480
FSJ160
160/33
φ160
33:1
370
650-750
550-650
FSJ180
180/33
φ180
33:1
460
800-1000
750-850
FS series double-stage granulator machine
Model
FSJ100/120
FSJ130/130
FSJ160/160
FSJ180/200
First extruder parameter
Screw diameter(mm)
φ100
φ130
φ160
φ180
L/D ratio
33
33
30
30
Extruder motor(kw)
90
132
185
250
Heating power(kw)
45
55
70
70
Screw speed(RPM)
0-120
0-120
0-120
0-120
Second extruder parameter
Screw diameter(mm)
φ120
φ130
φ160
φ200
L/D ratio
10-15
10-15
10-15
10-15
Extruder motor(kw)
30
45
55
75
Heating power(kw)
30
35
45
60
Screw speed(RPM)
0-120
0-120
0-120
0-120
Productivity(kg/h)
250-350
400-550
500-700
800-1000
PP Film Granulator Line Detail: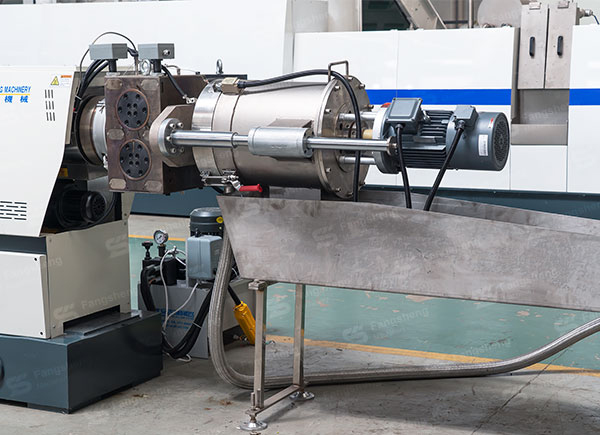 Detail 1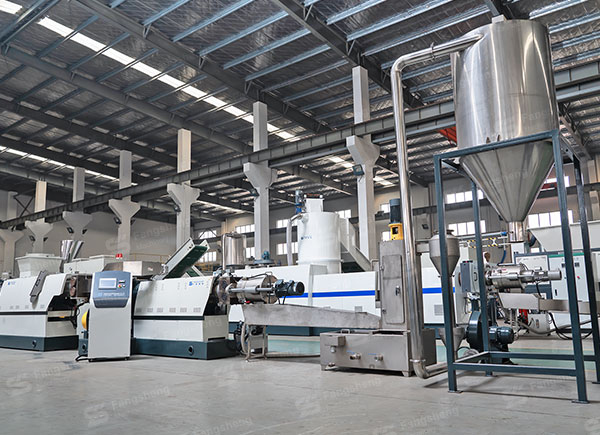 Detail 2
Detail 3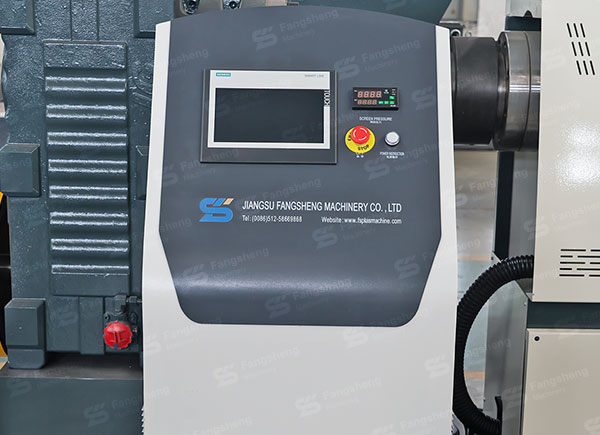 Detail 4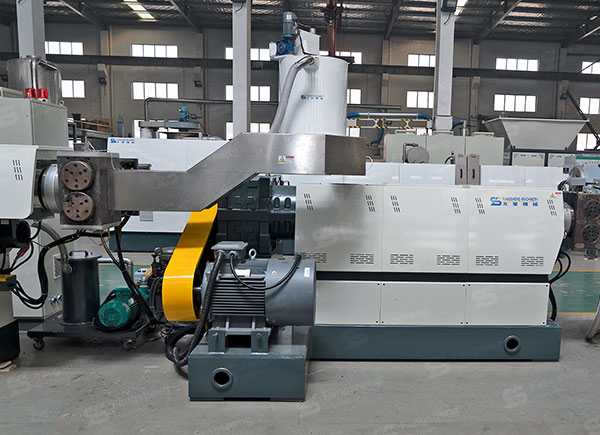 Detail 5
Detail 6