PP Film Pelletizer System Description:
The PP film pelletizer system is used for PP materials. The surface of the screw and barrel is specially treated to make the screw and barrel wear-resistant, with good plasticizing and mixing effects, and high production capacity.The extruder adopts a vacuum exhaust design, which can exhaust steam or gas during the production process, so that the output is more stable and the particles are more uniform. The compactor is controlled by PLC and frequency converter, and the internal temperature is stable. Water cooling is better. Customers can choose water ring thermal cutting or stranding pelletizing. Single-stage or two-stage granulation can be used.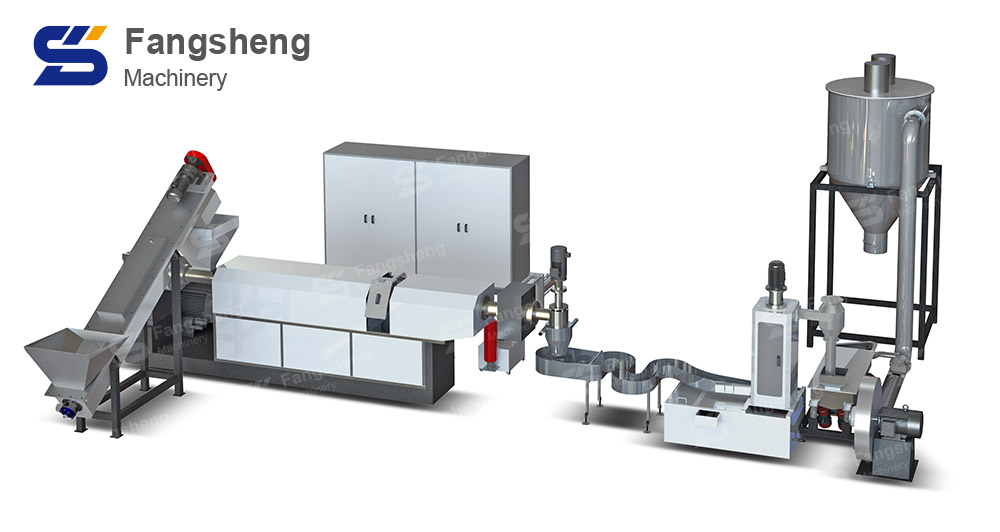 PP Film Pelletizer System Features:
1. The PP film pelletizer machine has excellent configuration, complete functions, very good comprehensive indicators and performance, and a high degree of automation. Suitable for professional users with certain strength and scale.
2. We can use single pulp and double pulp granulation production lines according to the materials.
3. The host is equipped with a fully automatic control cabinet and PLC operating system. Simple operation and stable performance.
PP Film Pelletizer System Application:

PP Film Pelletizer System Video:
PP Film Pelletizer Line Technical Parameter:
FS series single-stage granulator machine
Model
Extruder
Screw diameter(mm)
L/D ratio
Power(kw)
Productivity(PE)(kg/h)
Productivity(PP)(kg/h)
FSJ70
70/33
φ70
33:1
110
110-150
100-130
FSJ85
85/33
φ85
33:1
150
180-250
150-200
FSJ100
100/33
φ100
33:1
210
280-350
250-300
FSJ130
130/33
φ130
33:1
300
480-550
400-480
FSJ160
160/33
φ160
33:1
370
650-750
550-650
FSJ180
180/33
φ180
33:1
460
800-1000
750-850
FS series double-stage granulator machine
Model
FSJ100/120
FSJ130/130
FSJ160/160
FSJ180/200
First extruder parameter
Screw diameter(mm)
φ100
φ130
φ160
φ180
L/D ratio
33
33
30
30
Extruder motor(kw)
90
132
185
250
Heating power(kw)
45
55
70
70
Screw speed(RPM)
0-120
0-120
0-120
0-120
Second extruder parameter
Screw diameter(mm)
φ120
φ130
φ160
φ200
L/D ratio
10-15
10-15
10-15
10-15
Extruder motor(kw)
30
45
55
75
Heating power(kw)
30
35
45
60
Screw speed(RPM)
0-120
0-120
0-120
0-120
Productivity(kg/h)
250-350
400-550
500-700
800-1000
PP Film Pelletizer Line Detail: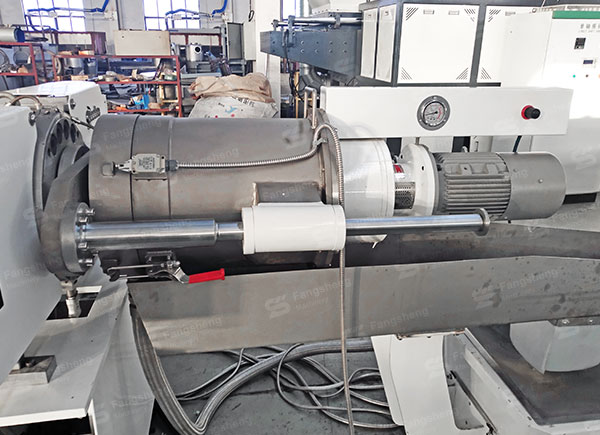 Detail 1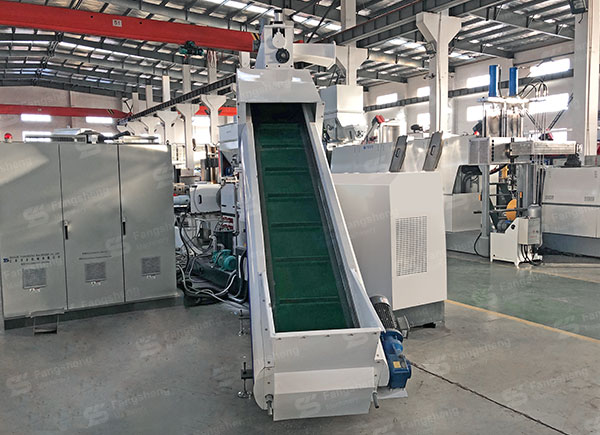 Detail 2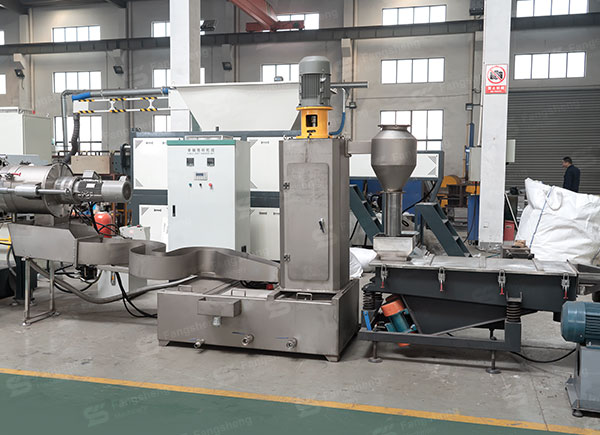 Detail 3