PP Film Pelletizing Line Description:
The PP film pelletizing line adopts  advanced technology. It is mainly used for clean PP /HDPE film raw materials, scraps and shredded, washed, and dried HDPE/LDPE/PP materials. The material is fed into the cutting and compaction bin through the conveyor belt, and the material is fed into the extruder screw through the high-speed rotation of the cutting and compaction bin. The screw is specially designed for cutting and compacting plastic pellets, with fast feeding and durability .The advantages of wear and tear, with natural exhaust holes and vacuum system can effectively drain the water inside the material. the extruder uses cast aluminum heater, which is durable.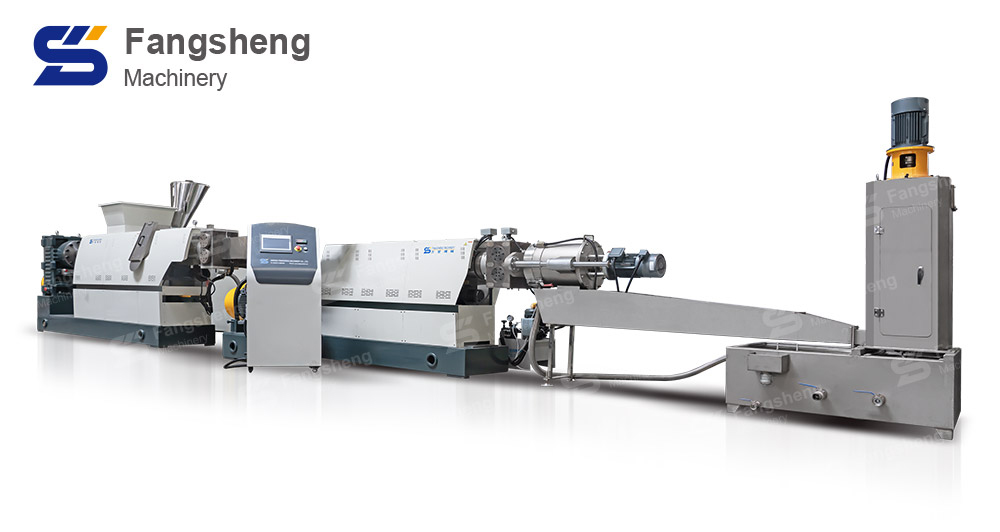 PP Film Pelletizing Line Features:
1. Make full use of the high-pressure friction non-stop heating system to automatically heat the production, avoid continuous heating, save electricity and energy.
2. The split automatic power distribution system is adopted to ensure the normal operation of the motor.
3. The reasonable design of the PP film pelletizing equipment increases the production volume, and the products made are of great value.
4. High-quality electrical and drive equipment make the PP film pelletizing machine safer and more reliable in use.
PP Film Pelletizing Line Application:

PP Film Pelletizing Line Video:
PP Film Pelletizing Machine Technical Parameter:
FS series single-stage granulator machine
Model
Extruder
Screw diameter(mm)
L/D ratio
Power(kw)
Productivity(PE)(kg/h)
Productivity(PP)(kg/h)
FSJ70
70/33
φ70
33:1
110
110-150
100-130
FSJ85
85/33
φ85
33:1
150
180-250
150-200
FSJ100
100/33
φ100
33:1
210
280-350
250-300
FSJ130
130/33
φ130
33:1
300
480-550
400-480
FSJ160
160/33
φ160
33:1
370
650-750
550-650
FSJ180
180/33
φ180
33:1
460
800-1000
750-850
FS series double-stage granulator machine
Model
FSJ100/120
FSJ130/130
FSJ160/160
FSJ180/200
First extruder parameter
Screw diameter(mm)
φ100
φ130
φ160
φ180
L/D ratio
33
33
30
30
Extruder motor(kw)
90
132
185
250
Heating power(kw)
45
55
70
70
Screw speed(RPM)
0-120
0-120
0-120
0-120
Second extruder parameter
Screw diameter(mm)
φ120
φ130
φ160
φ200
L/D ratio
10-15
10-15
10-15
10-15
Extruder motor(kw)
30
45
55
75
Heating power(kw)
30
35
45
60
Screw speed(RPM)
0-120
0-120
0-120
0-120
Productivity(kg/h)
250-350
400-550
500-700
800-1000
PP Film Pelletizing Machine Detail: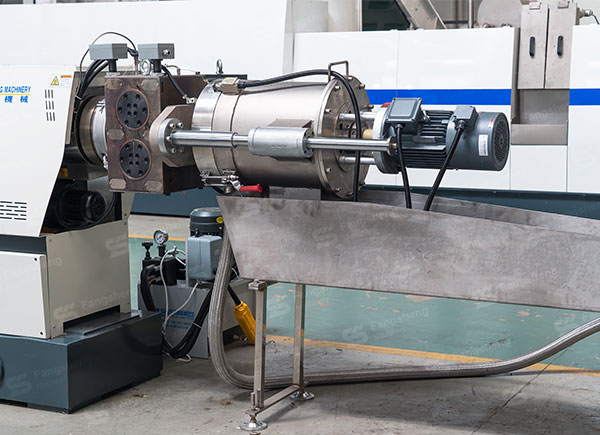 Detail 1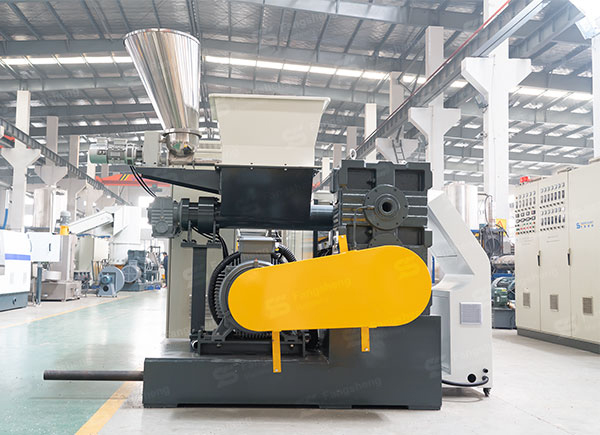 Detail 2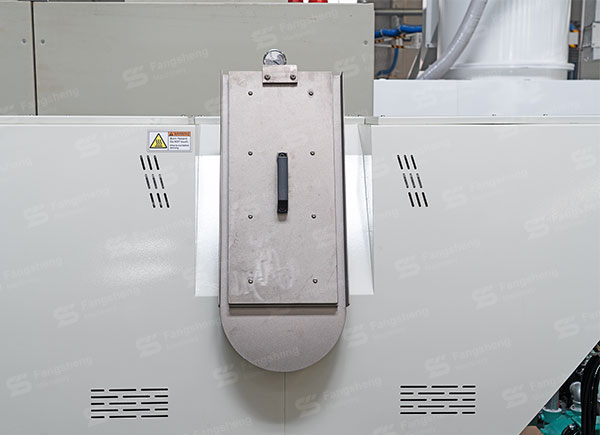 Detail 3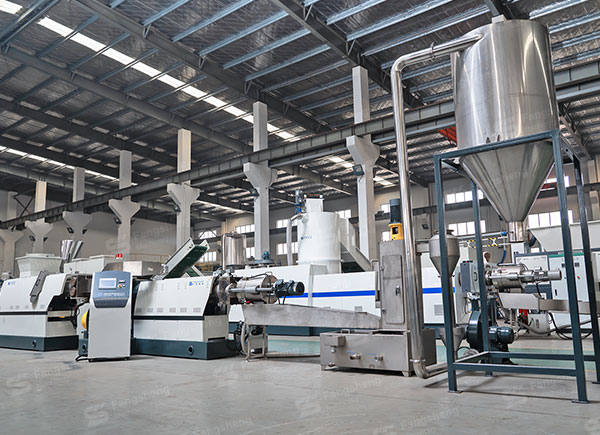 Detail 4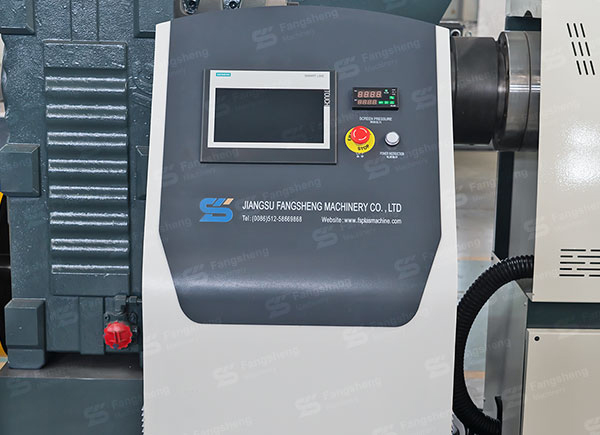 Detail 5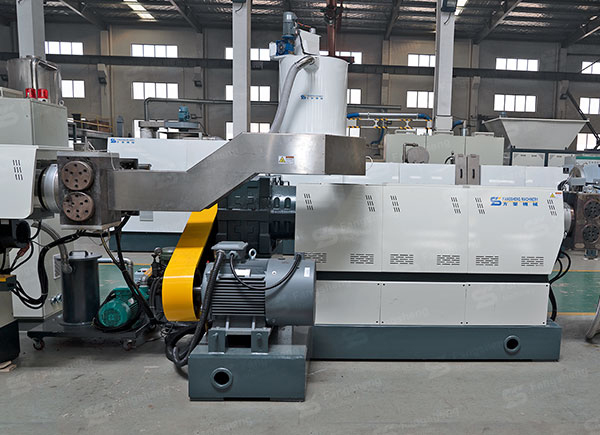 Detail 6