The PP Ton bag recycling washing line is ordered by Vietnamese customers.
This line is designed to recycle 2 types of plastic: PP ton bags, PP boxes. The output is about 1t/h.
The main components of  PP ton bag recycling washing line are:crusher,washing tank ,belt conveyor,friction washer  and squeezer.
Different from the general washing line, it has to clean two kinds of plastics. so it is also specially equipped with a paper removing machine.
After being broken, the PP box enters the washing tank and enters the paper removing machine from the bottom.

The squeezer on this line is to dry the raw materials for granulation.In this way, the raw materials can be directly fed into the granulator .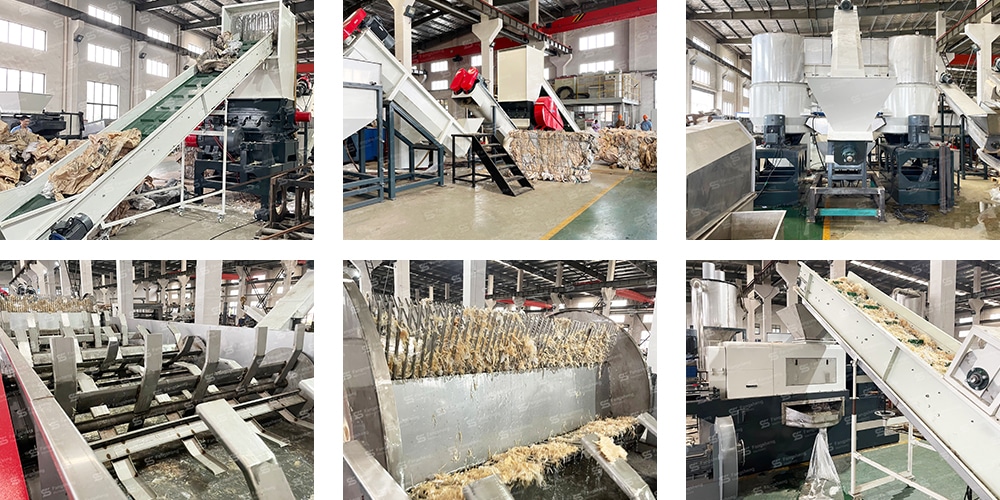 Fangsheng Machinery is a manufacturer specializing in plastic granulator / pelletizer and plastic recycling washing line.
We have 18 years of manufacturing experience, and many large and high-quality cases.
Follow us