BOPP Film Granulation Line Description:
The BOPP film granulation line is a special equipment for PP、PE film recovery granulation. The plastic recovery granulator equipped with a pulverizer prepresses the film into smaller particles, and then easily sends it into the screw cylinder of the extruder, with high efficiency. High, can improve production capacity, save labor costs.The BOPP film granulation line has two vacuum dust removal ports on the extruder barrel, which can fully discharge the moisture in the material, so the final pellet quality will be very ideal.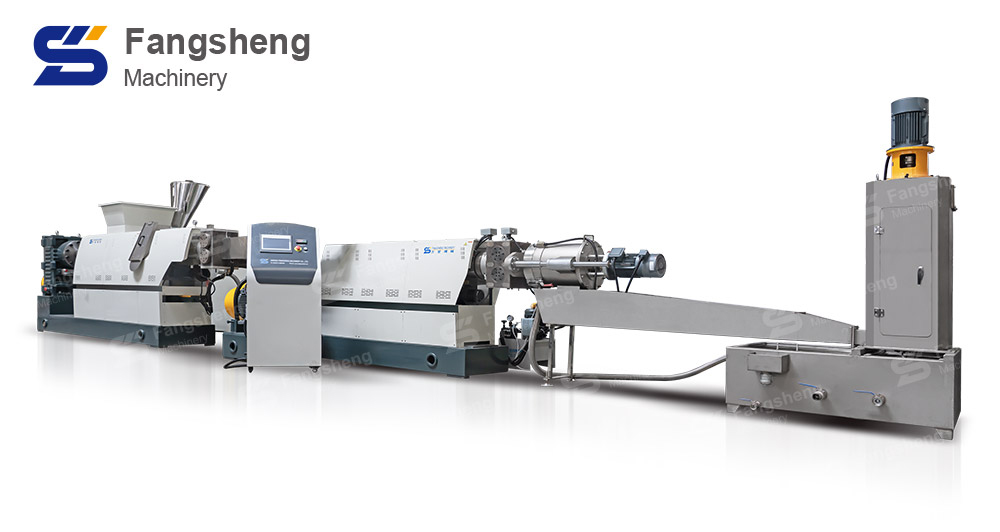 BOPP Film Granulation Line Features:
1.Feeding and conveying: All BOPP film granulation line running parts are separated by the cover and protected by the conveyor belt, which is automatically controlled by frequency conversion and speed control, and automatically starts and stops in conjunction with the back-end compacting machine.
2.Compactor: The moving knife of the cutter head and the internal fixed knife rotate and cut to achieve the purpose of crushing the material. The material after being heated and contracted is thrown into the main machine by the centrifugal force of the cutter head and the inner deflector to be hot melted and plasticized.
3.Hot melt extrusion: All heater controls are equipped with fast fuse protectors to prevent leakage. The body is designed with a double-layer cover to prevent workers from being burned during operation.
4.Water ring pelletizing: The cutting knife cuts the extruded material into round tablets with high-speed cutting. The centrifugal force generated during the high-speed rotating cutting will throw the pellets into the water ring cover for cooling and shaping. The combination of dewatering fans removes moisture.
BOPP Film Granulation Line Application:

BOPP Film Granulation Machine Video:
BOPP Film Granulation Machine Technical Parameter:
FS series single-stage granulator machine
Model
Extruder
Screw diameter(mm)
L/D ratio
Power(kw)
Productivity(PE)(kg/h)
Productivity(PP)(kg/h)
FSJ70
70/33
φ70
33:1
110
110-150
100-130
FSJ85
85/33
φ85
33:1
150
180-250
150-200
FSJ100
100/33
φ100
33:1
210
280-350
250-300
FSJ130
130/33
φ130
33:1
300
480-550
400-480
FSJ160
160/33
φ160
33:1
370
650-750
550-650
FSJ180
180/33
φ180
33:1
460
800-1000
750-850
FS series double-stage granulator machine
Model
FSJ100/120
FSJ130/130
FSJ160/160
FSJ180/200
First extruder parameter
Screw diameter(mm)
φ100
φ130
φ160
φ180
L/D ratio
33
33
30
30
Extruder motor(kw)
90
132
185
250
Heating power(kw)
45
55
70
70
Screw speed(RPM)
0-120
0-120
0-120
0-120
Second extruder parameter
Screw diameter(mm)
φ120
φ130
φ160
φ200
L/D ratio
10-15
10-15
10-15
10-15
Extruder motor(kw)
30
45
55
75
Heating power(kw)
30
35
45
60
Screw speed(RPM)
0-120
0-120
0-120
0-120
Productivity(kg/h)
250-350
400-550
500-700
800-1000
BOPP Film Granulation Mahcine Detail: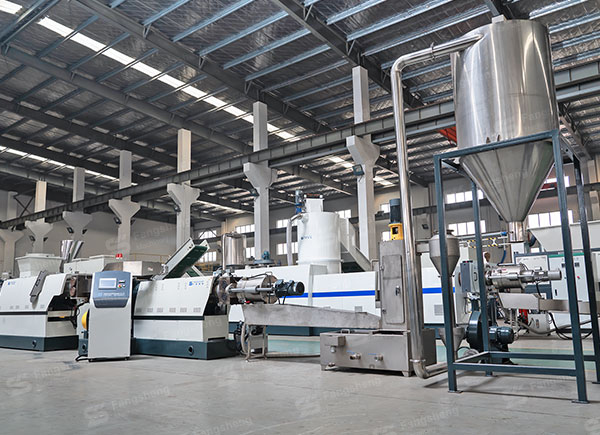 Detail 1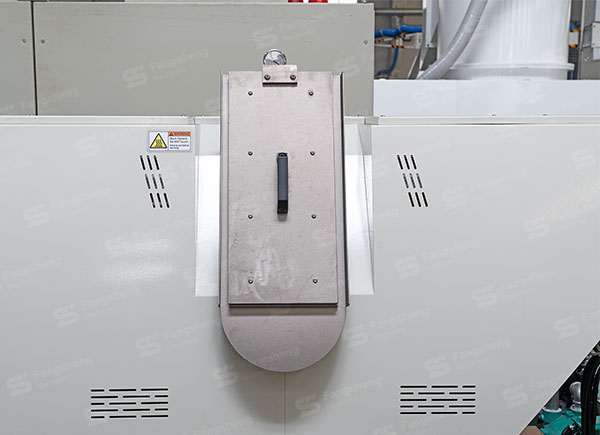 Detail 2
Detail 3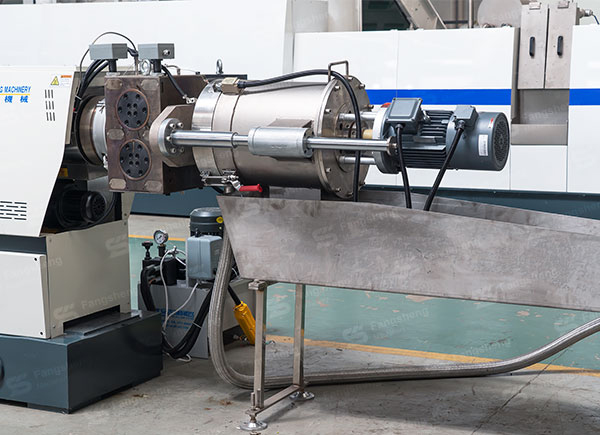 Detail 4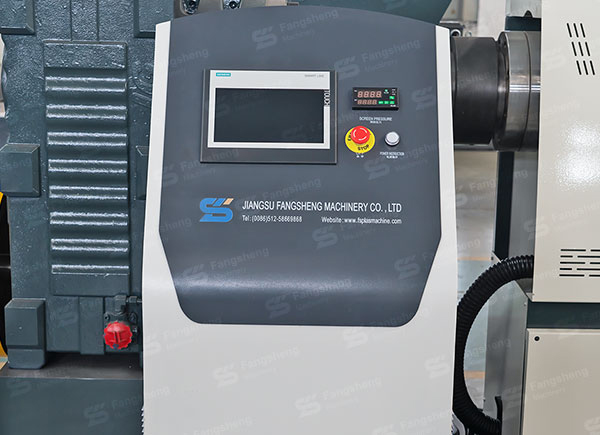 Detail 5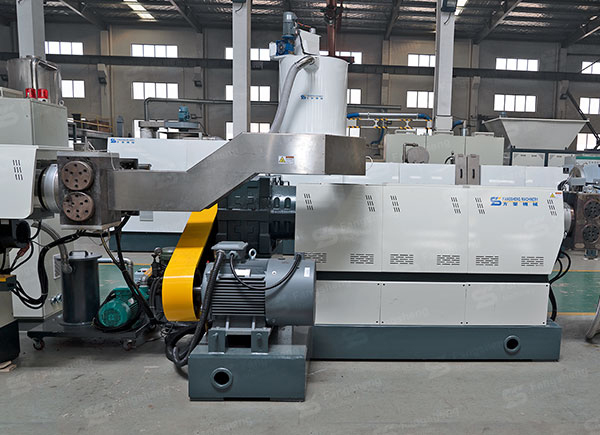 Detail 6