Chewing gum bottle recycling washing line after selection, wet crushing, friction washing and etc procedures, the dust, oil on the film can be completely cleaned. The recycled products are being widely used in granulation, injection and other fields.
Chewing Gum Bottle Recycling Washing Line Advantages:
1.Final products has good quality. When process chewing gum bottle, final products humidity below 1%, impurities100ppm,PVC label content 100ppm . The whole line capacity between 300kg/h-2000kg/hour.
2.Parts which contact material use SUS304 stainless steel, thickness more than 3mm, ensure long service lift time.
3.World famous brand components applied on the chewing gum bottle washing line – e.g. SKF bearing, Siemens contactor, Omron temperature, FUJI invertor, Siemens PLC controller, etc.
4.The chewing gum bottle washing line with CE certification, ISO9001 certification.
Chewing Gum Bottle Recycling Washing Line Video:
Chewing Gum Bottle Washing Line Flow Chart:

Belt conveyer → Wet crusher → Screw conveyer → Floating washer → Screw conveyer → High speed friction washer → Screw conveyer → Dewatering machine → Drying system1 → Silo for transition → Drying system2 → Storage hopper
Chewing Gum Bottle Washing Line Application:

Chewing Gum Bottle Washing Line Detail: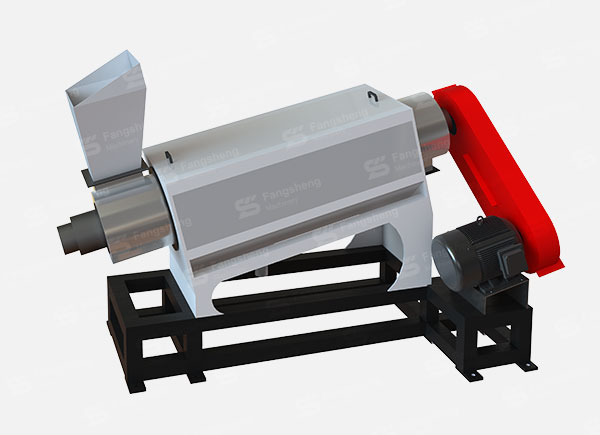 High-speed Friction Washer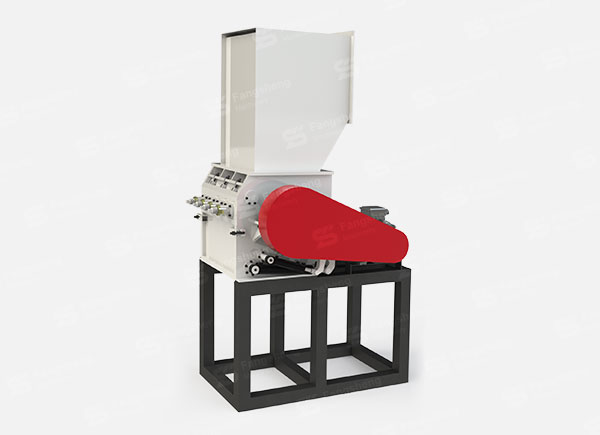 Crusher Machine
Dewatering Machine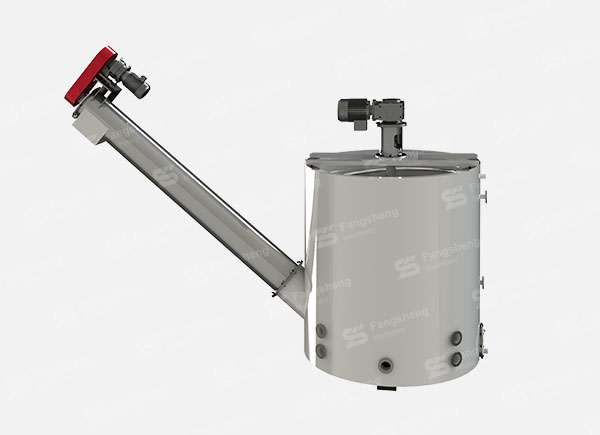 Steam washer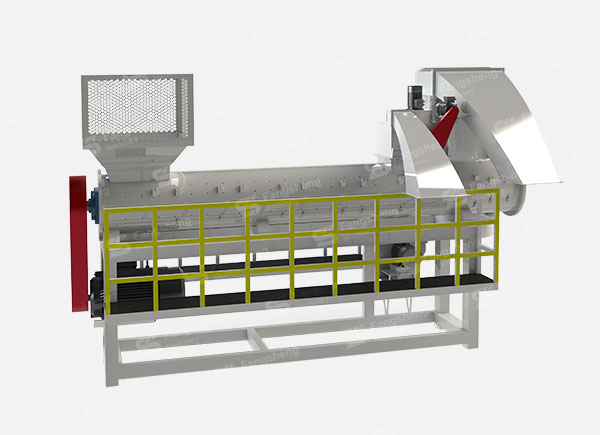 Label scfraping machine
Label separator by air
Chewing Gum Bottle Washing Line Technical Parameter:
Name
Motor power (kw)
Dimension (mm)
Water consumption (T/H)
Stainless steel standard (mm)
Electric standard
Belt conveyor
2.2
3500*900*3000
–
–
According to customers standard
Label scraping machine
11
2600*1200*1800
0.6-1.0
3-5
Manual separating machine
2.2
6000*800*1200
–
–
Metal detectory
0.4
2200*1200*1500
–
3-5
Belt conveyer
2.2
3500*900*3000
–
–
Crusher
37
2200*2200*3000
0.6-1.0
–
Screw converor
3
2800*800*2600
–
3-5
High speed friction washer
30
3200*1400*2000
1-2
3-5
Screw conveyer
3
2800*800*2600
–
3-5
Floating washer
3*2
5200*1700*2200
0.5-1.5
3-5
Screw conveyer
36
2800*800*2600
–
3-5
Steam washer
7.5
1800*1800*2700
0.5-1.5
3-5
Screw conveyer
3
2800*800*2600
–
3-5
Floating washer
3*2
5200*1700*2200
0.5-1.5
3-5
Screw conveyer
3
2800*800*2600
–
3-5
Dewatering machine
5.5
800*2200*2200
–
5
Drying system
11
3500*2200*2200
–
3-5
Label separater
4
800*1100*3800
–
–
Storage hopper
–
1500*1500*3800
–
–
Electric elements
–
2000*450*1780
–
–