Greenhouse Film Washing Machine Introduction:
Greenhouse film washing line is mainly composed of: conveyor belt, crusher (shredder), friction washing machine, sedimentation rinsing tank, excavator, plastic squeezing dehydrator, control cabinet, etc. Greenhouse film washing machine sorts (sorts), crushes (smashed with water), friction cleaning, rinsing, squeezing and dewatering the waste plastics for recycling and regeneration. Greenhouse film washing machine is very efficient, easy to operate, environmentally friendly and energy-saving from the initial waste to the finished product.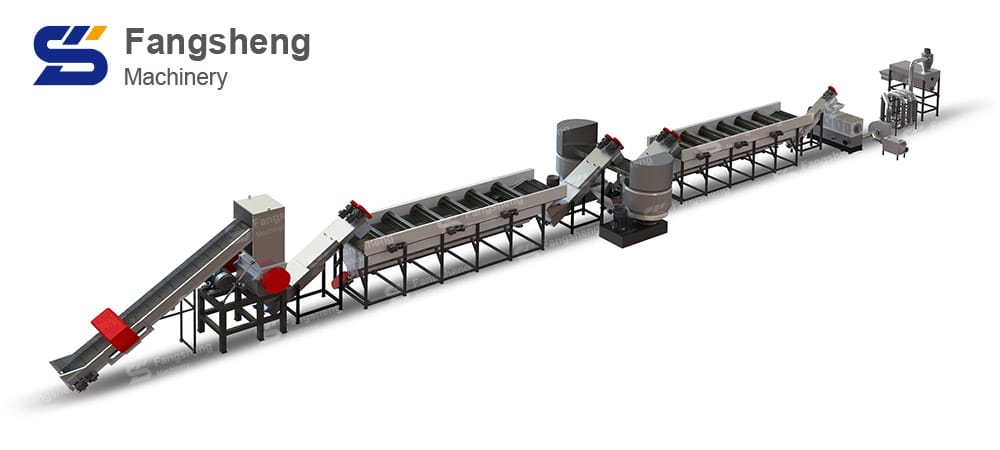 Greenhouse Film Washing Machine Application:
Greenhouse film washing production line is mainly processes PP/PE/PA waste plastic film, PP/PE plastic garbage mixture, waste PP woven bags (cement bags, space bags, snakeskin bags), PP/PE plastic bags, household garbage plastics , PE plastic garbage bags, waste agricultural film mulch film, industrial packaging film, industrial waste film, domestic waste oil film, service packaging film, shopping bag film, stretch film, stretch film, etc.

Greenhouse Film Washing Machine Video:
Learn more about YouTube's greenhouse film washing machine
Complete Greenhouse Film Washing Production Line:

Greenhouse Film Washing Machine Technical Parameter:
Name
Motor power (kw)
Dimension (mm)
Water consumption (T/H)
Stainless steel standard (mm)
Electric standard
Belt conveyor
2.2
4500*690
–
–
According to customers standard
Wet crusher
75
–
2-4
–
Friction washer
2.2*2
3000*300
1-2
3-5
Floating washer
2.2*2+1.5
4500*1300
2-4
3-5
Screw conveyor
2.2
2500*250
1-2
3-5
High-speed friction washer
30
–
2-4
3-5
Screw converor
2.2
2800*300
1-2
3-5
Dewatering machine
75
–
–
5
Drying system
36
–
–
–
Storage hopper for transition
–
–
–
–
Drying system
36
–
–
–
Storage hopper
2.2*2
–
–
–
Greenhouse Film Washing Machine Detail: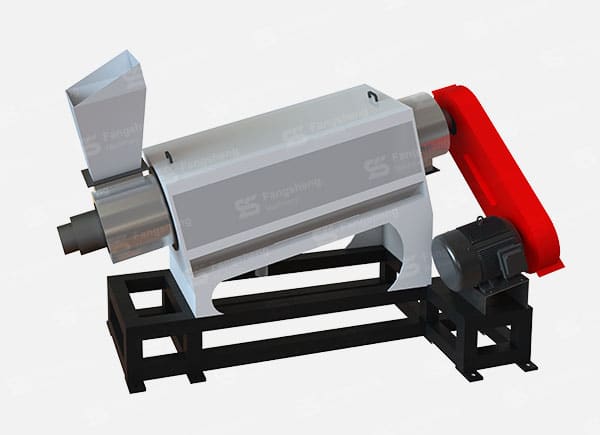 High-speed Friction Washer
Crusher Machine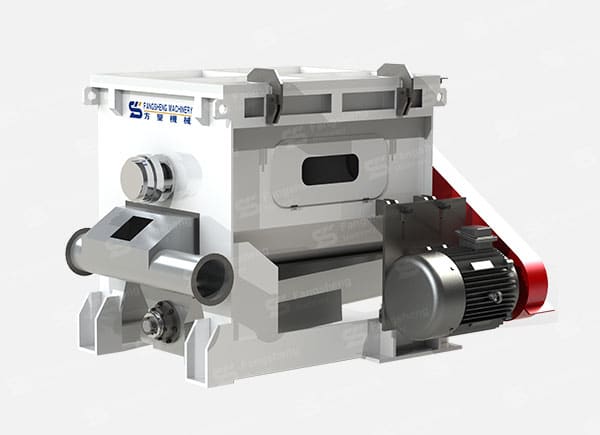 Dewatering Machine