Milk Bottle Recycling Washing Equipment Instruction:
Milk bottle recycling washing equipment has smart modular design aiming at agricultural film, industrial packaging film, bag, blowing molding packaging bottle/box, injection and electronic waste recycling. Milk bottle recycling washing is including sorting, size reduction, metal removing, cold and hot washing, high efficiency friction washing and drying modular. Which can remove most of contaminants such as ferrous and nonferrous metals, sand, oil, glue, paper label and many other different contaminants efficiently. Moreover, turn key solution can be provided with all water treatment, processing of sludge, paper stick, labels and etc.

1. From raw material crushing, cleaning, feeding to granulation are all automated, saving labor costs.
2. Both the screw and barrel are made of imported high-strength, high-quality carbon structural steel, which is durable and prolongs the service life of the machine.
3. Make full use of the high-pressure friction uninterrupted heating system, automatic heating production, save electricity and energy for you.
Milk Bottle Recycling Washing Video:
Milk Bottle Recycling Washing Detail:
High-speed Friction Washer
Crusher Machine
Dewatering Machine
Steam washer
Label scfraping machine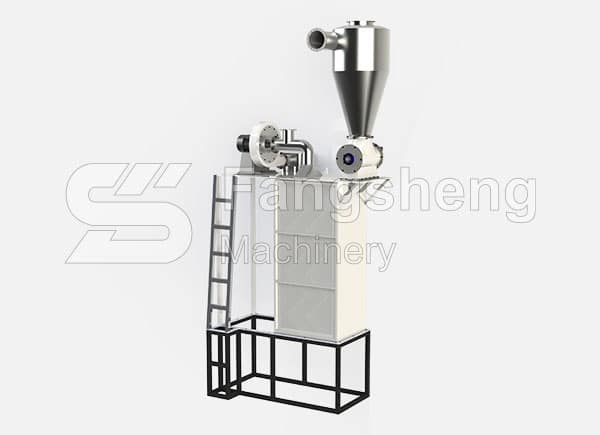 Label separator by air
Milk Bottle Recycling Washing Technical Parameter:
Name
Motor power (kw)
Dimension (mm)
Water consumption (T/H)
Stainless steel standard (mm)
Electric standard
Belt conveyor
2.2
3500*900*3000
–
–
According to customers standard
Label scraping machine
11
2600*1200*1800
0.6-1.0
3-5
Manual separating machine
2.2
6000*800*1200
–
–
Metal detectory
0.4
2200*1200*1500
–
3-5
Belt conveyer
2.2
3500*900*3000
–
–
Crusher
37
2200*2200*3000
0.6-1.0
–
Screw converor
3
2800*800*2600
–
3-5
High speed friction washer
30
3200*1400*2000
1-2
3-5
Screw conveyer
3
2800*800*2600
–
3-5
Floating washer
3*2
5200*1700*2200
0.5-1.5
3-5
Screw conveyer
36
2800*800*2600
–
3-5
Steam washer
7.5
1800*1800*2700
0.5-1.5
3-5
Screw conveyer
3
2800*800*2600
–
3-5
Floating washer
3*2
5200*1700*2200
0.5-1.5
3-5
Screw conveyer
3
2800*800*2600
–
3-5
Dewatering machine
5.5
800*2200*2200
–
5
Drying system
11
3500*2200*2200
–
3-5
Label separater
4
800*1100*3800
–
–
Storage hopper
–
1500*1500*3800
–
–
Electric elements
–
2000*450*1780
–
–