Paint bucket recycling washing line is special for paint bucket, chemical barrel crushing, washing and drying production line.
Paint bucket recycling washing line is developed by Fangsheng Machinery introducing, digesting and absorbing domestic and foreign advanced ideas and technology, and combining with the development of the demand and the characteristics of waste plastics recycling. Paint bucket recycling washing machine can meet the domestic and international environmental protection requirements for waste plastics recycling.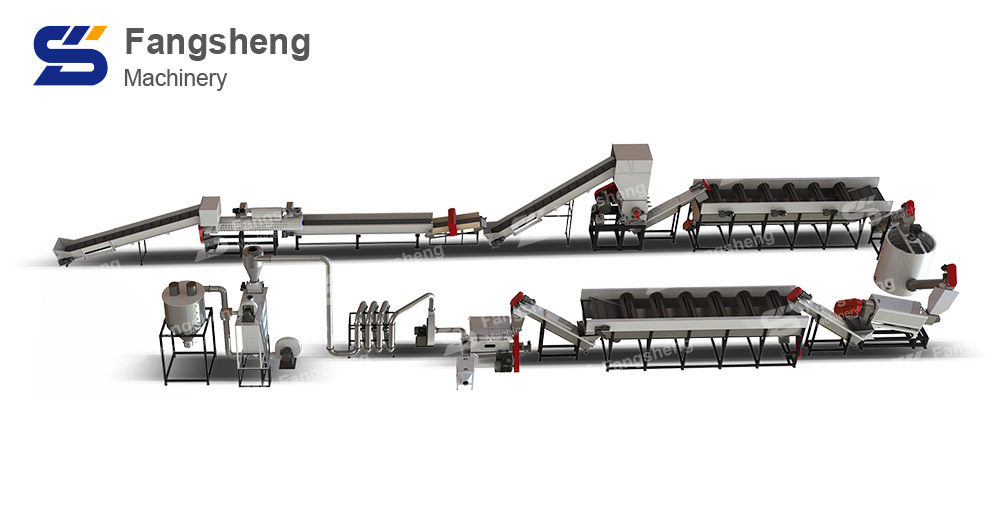 Paint Bucket Recycling Washing Line Advantages:
1.Manufacture procedures start from crushing, washing to final separating, Fangsheng Machinery will design according to customer's requests recycling washing line.
2.Fangsheng Machinery will re-offer professional design process diagram and detailed recycling washing line information for customer once order is confirmed.
3.Waste bucket recycling washing line using electrical control security design to ensure the safety of operators.
Paint Bucket Recycling Washing Line Video:
Paint Bucket Washing Line Flow Chart:

Belt conveyer → Wet crusher → Screw conveyer → Floating washer → Screw conveyer → High speed friction washer → Screw conveyer → Dewatering machine → Drying system1 → Silo for transition → Drying system2 → Storage hopper
Paint Bucket Washing Line Application:

Paint Bucket Washing Line Detail: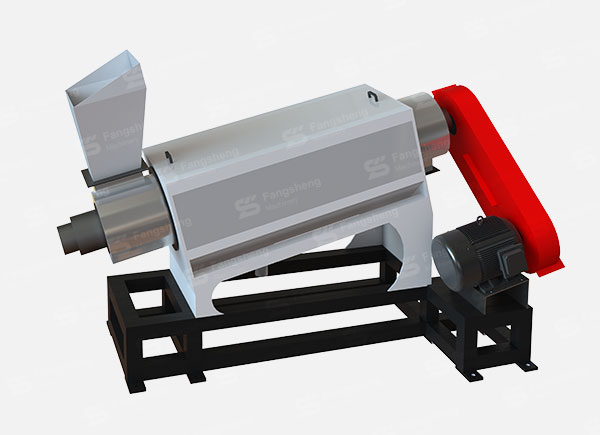 High-speed Friction Washer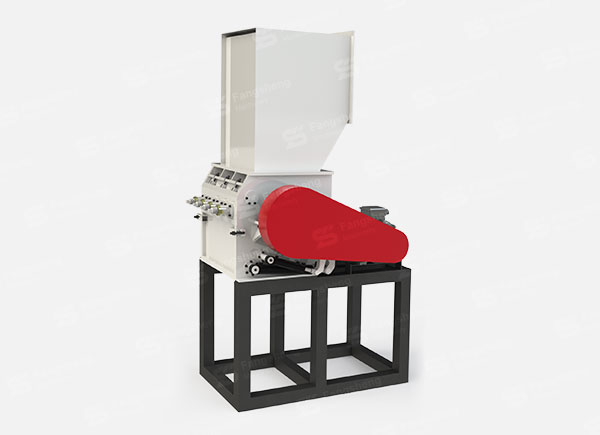 Crusher Machine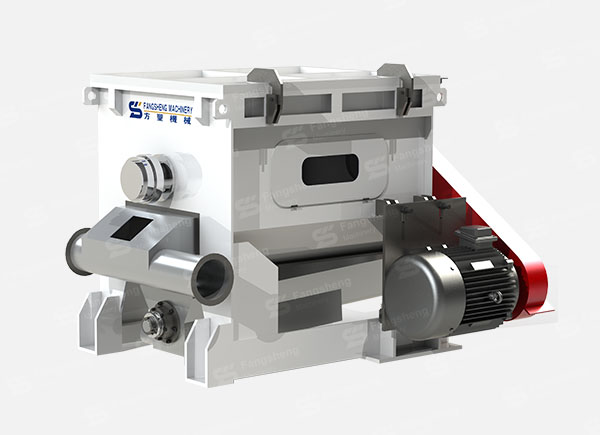 Dewatering Machine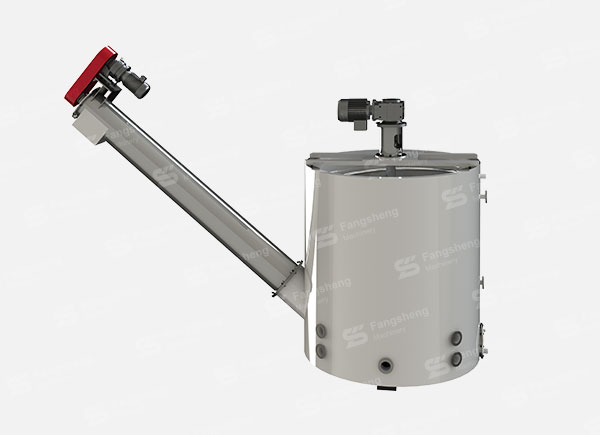 Steam washer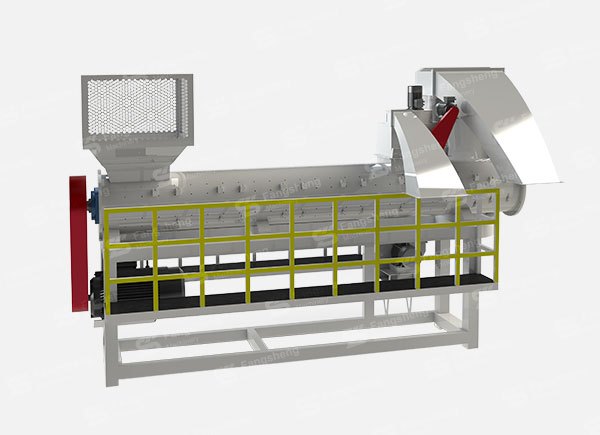 Label scfraping machine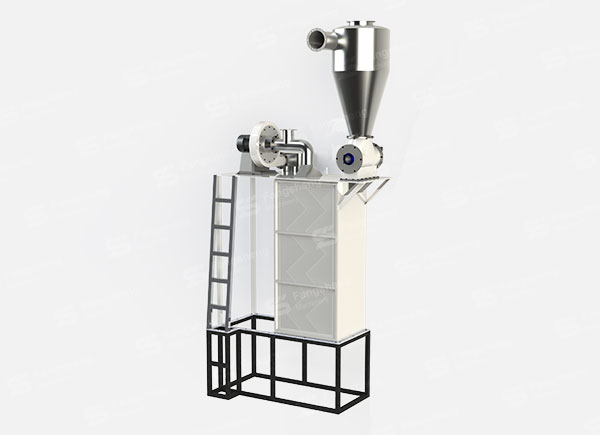 Label separator by air
Paint Bucket Washing Line Technical Parameter:
Name
Motor power (kw)
Dimension (mm)
Water consumption (T/H)
Stainless steel standard (mm)
Electric standard
Belt conveyor
2.2
3500*900*3000
–
–
According to customers standard
Label scraping machine
11
2600*1200*1800
0.6-1.0
3-5
Manual separating machine
2.2
6000*800*1200
–
–
Metal detectory
0.4
2200*1200*1500
–
3-5
Belt conveyer
2.2
3500*900*3000
–
–
Crusher
37
2200*2200*3000
0.6-1.0
–
Screw converor
3
2800*800*2600
–
3-5
High speed friction washer
30
3200*1400*2000
1-2
3-5
Screw conveyer
3
2800*800*2600
–
3-5
Floating washer
3*2
5200*1700*2200
0.5-1.5
3-5
Screw conveyer
36
2800*800*2600
–
3-5
Steam washer
7.5
1800*1800*2700
0.5-1.5
3-5
Screw conveyer
3
2800*800*2600
–
3-5
Floating washer
3*2
5200*1700*2200
0.5-1.5
3-5
Screw conveyer
3
2800*800*2600
–
3-5
Dewatering machine
5.5
800*2200*2200
–
5
Drying system
11
3500*2200*2200
–
3-5
Label separater
4
800*1100*3800
–
–
Storage hopper
–
1500*1500*3800
–
–
Electric elements
–
2000*450*1780
–
–