PE Bottle Recycling Machine Instruction:
1. PE bottle recycling machine has High automation level, try best to reduce your cost on labor and ensure high processing capacity: 300-3000kg/hr.
2. The whole production line with CE certification, ISO9001 certification.
3. All parts contacting with plastic material and water are made of high-quality 304 stainless steel; ensure no second pollution to flakes.


4. World famous brand components applied on the production line- SKF bearing, Siemens contactor, Omron temperature, ABB invertor, Siemens PLC control etc.Friendly control system(PLC integrated & separated control on each machine)and Touch screen panel, easy for operation, monitor and emergency stop.
5. Coordinating the production line with follow programmed work (granulating system), and it will make waste and dirty PET bottles to be the PET granule material and in order to producing new PE bottle machine.
PE Recycling Machine Video:
PE Recycling Machine Detail:
High-speed Friction Washer
Crusher Machine
Dewatering Machine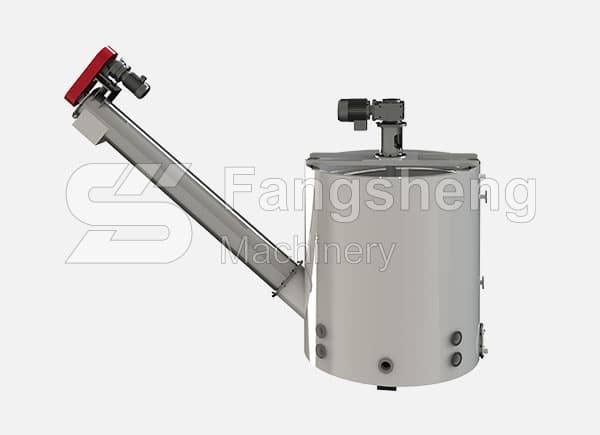 Steam washer
Label scfraping machine
Label separator by air
PE Recycling Machine Technical Parameter:
Name
Motor power (kw)
Dimension (mm)
Water consumption (T/H)
Stainless steel standard (mm)
Electric standard
Belt conveyor
2.2
3500*900*3000
–
–
According to customers standard
Label scraping machine
11
2600*1200*1800
0.6-1.0
3-5
Manual separating machine
2.2
6000*800*1200
–
–
Metal detectory
0.4
2200*1200*1500
–
3-5
Belt conveyer
2.2
3500*900*3000
–
–
Crusher
37
2200*2200*3000
0.6-1.0
–
Screw converor
3
2800*800*2600
–
3-5
High speed friction washer
30
3200*1400*2000
1-2
3-5
Screw conveyer
3
2800*800*2600
–
3-5
Floating washer
3*2
5200*1700*2200
0.5-1.5
3-5
Screw conveyer
36
2800*800*2600
–
3-5
Steam washer
7.5
1800*1800*2700
0.5-1.5
3-5
Screw conveyer
3
2800*800*2600
–
3-5
Floating washer
3*2
5200*1700*2200
0.5-1.5
3-5
Screw conveyer
3
2800*800*2600
–
3-5
Dewatering machine
5.5
800*2200*2200
–
5
Drying system
11
3500*2200*2200
–
3-5
Label separater
4
800*1100*3800
–
–
Storage hopper
–
1500*1500*3800
–
–
Electric elements
–
2000*450*1780
–
–