PET Bottle Crushing and Washing Line Description:
PET bottle crushing and washing line means that waste plastic bottles are de-standardized by a de-marking machine, crushed by a crusher, and then processed by washing and drying equipment, so that the recycling and integration of waste plastic bottles becomes a new type. Reusable raw materials. PET bottle washing line produced by Fangsheng Machinery has been recognized by a wide range of users and provides special solutions for the different needs of different customers. PET bottle washing line is also in line with the national environmental protection policy, providing customers with a good equipment experience.
The recycling of PET plastic bottles can not only solve environmental problems, but also serve as a new raw material resource to alleviate the contradiction of China's shortage of PET raw materials. Fangsheng Machinery has specially developed a cutting-edge recycling technology for this purpose, so that waste PET plastic bottles can better separate the PET bottle body, PP bottle cap and label.
PET Bottle Washing Line Auxiliary Equipment:
1. De-marking: Detach the PET outer label, and the de-marking effect can reach about 88-95%.
2. Conveyor belt: convey the material evenly to the designated machine, the conveyor belt belt uses 6mm thick PVC material
3. Crusher: Put the materials processed by the coarse shredder into the crusher for secondary crushing. Make the material into the size of 8MM-10MM.
4. Friction machine: While cleaning the surface of the material, the material is fed into the spiral.
5. Screw conveyor: lifting and conveying materials.
6. Separation of sedimentation tank: cleaning materials, while separating submerged materials from floating materials.
7. Vertical dehydrator: PET bottle washing line dewaters the material, and the dewatering effect can reach 98%
8. Fan: Add sound-proof cotton inside the fan to send materials into the sorting system
9. Z-type sorting: sorting according to the specific gravity of the material, the light substance label can be sorted out, and the separation effect can reach 98%.
PET Bottle Washing Line Application:
PET Bottle Washing Line Video:
Learn more about YouTube's PET bottle washing line
PET Bottle Washing Line Detail:
High-speed Friction Washer
Crusher Machine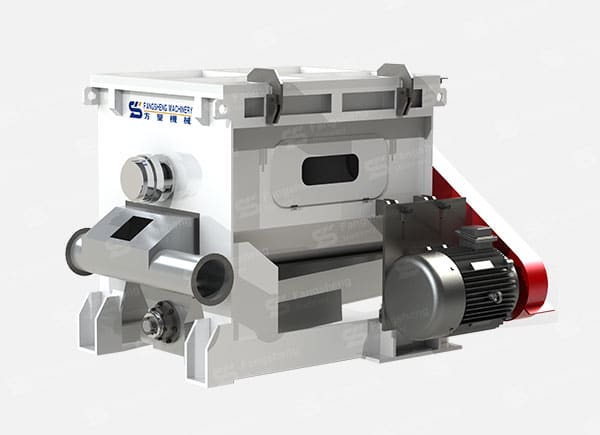 Dewatering Machine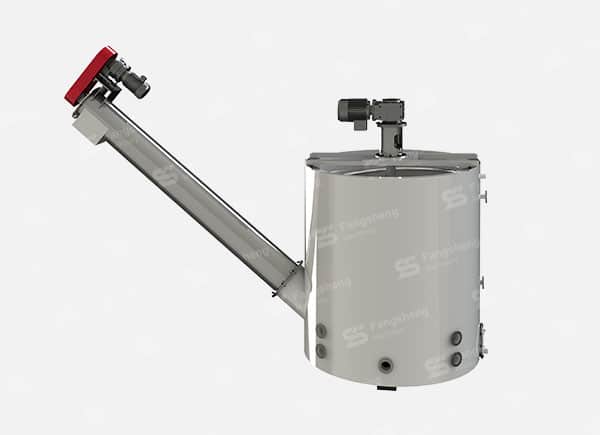 Steam washer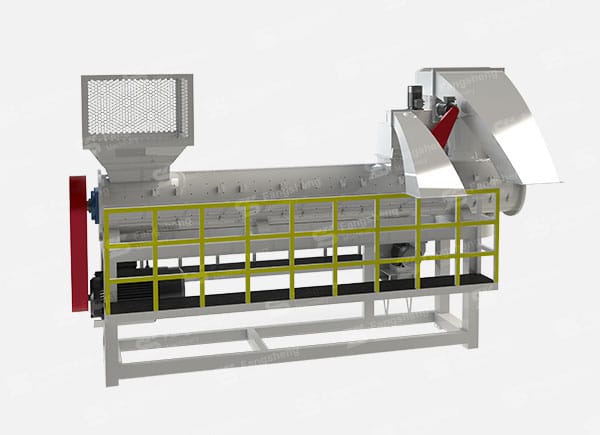 Label scfraping machine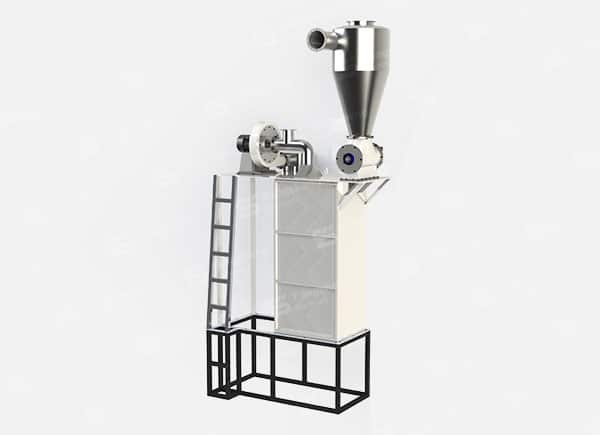 Label separator by air
PET Bottle Washing Line Technical Parameter:
Name

Motor power (kw)

Dimension (mm)

Water consumption (T/H)

Stainless steel standard (mm)

Electric standard

Belt conveyor

2.2

3500*900*3000

–

–

According to customers standard

Label scraping machine

11

2600*1200*1800

0.6-1.0

3-5

Manual separating machine

2.2

6000*800*1200

–

–

Metal detectory

0.4

2200*1200*1500

–

3-5

Belt conveyer

2.2

3500*900*3000

–

–

Crusher

37

2200*2200*3000

0.6-1.0

–

Screw converor

3

2800*800*2600

–

3-5

High speed friction washer

30

3200*1400*2000

1-2

3-5

Screw conveyer

3

2800*800*2600

–

3-5

Floating washer

3*2

5200*1700*2200

0.5-1.5

3-5

Screw conveyer

36

2800*800*2600

–

3-5

Steam washer

7.5

1800*1800*2700

0.5-1.5

3-5

Screw conveyer

3

2800*800*2600

–

3-5

Floating washer

3*2

5200*1700*2200

0.5-1.5

3-5

Screw conveyer

3

2800*800*2600

–

3-5

Dewatering machine

5.5

800*2200*2200

–

5

Drying system

11

3500*2200*2200

–

3-5

Label separater

4

800*1100*3800

–

–

Storage hopper

–

1500*1500*3800

–

–

Electric elements

–

2000*450*1780

–

–