PET Bottle Recycling Machinery Description:
PET bottle recycling machinery is mainly used for recycling the waste PET bottle, PET container etc. To separate PET bottles to flakes from label, cap, oil, garbage. PET bottle recycling line is composed of separator, crusher, cold & hot washing system, dewatering, drying, packing system, etc.
The final product is the cleaning flakes, if you want the final product is pellets, we need to be equipped with PET bottle pelletizing line.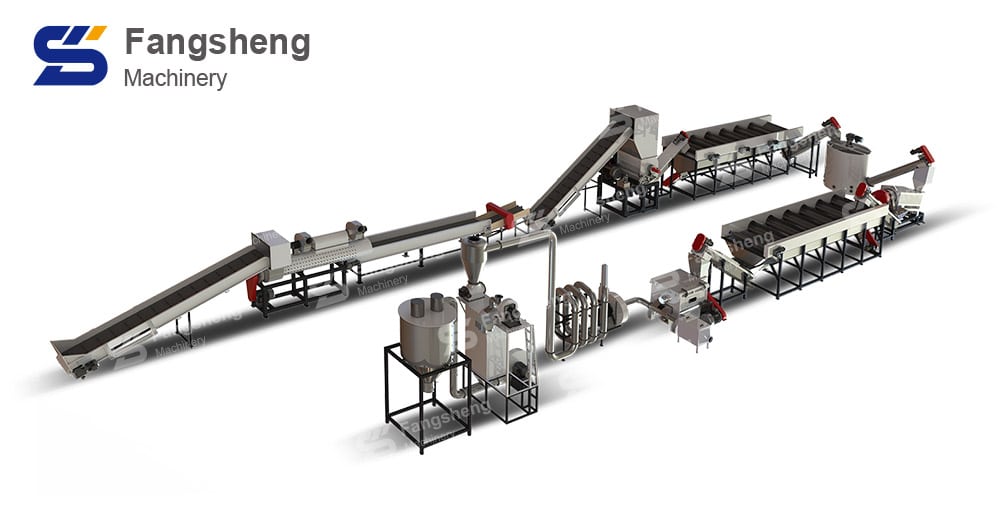 PET Bottle Recycling Machine Features:
1.Through crushing, washing and dry process, the waste bottle or sheet will become to be bottle flakes. The flakes are widely used in plastic industry, like sheet, and profile production.
2. PET bottle recycling machine can be designed on the basis of how dirty the flakes are, and make sure of the quality of the final products are very clean.
3. PET bottle recycling machine output can supply is from 300kg/h to 2000kg/h.
PET Bottle Recycling Machinery Process Flow:
Belt conveyer → Rolling separator →Manual pick table → Metal separator → Belt conveyer → Crusher → Label Separator → Hot washer 1 → Friction washing machine → Hot washer 2 → High-speed friction washing machine → Rinsing tank → Spray washing→ Dewatering machine → Blower dryness system → Storage hopper → Finished product packing
PET Bottle Recycling Machine Application:
PET Bottle Recycling Machine Video:
Learn more about YouTube's PET bottle recycling line
PET Bottle Recycling Machine Detail: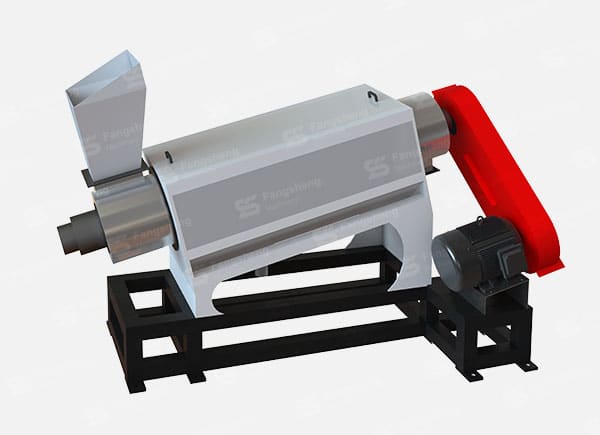 High-speed Friction Washer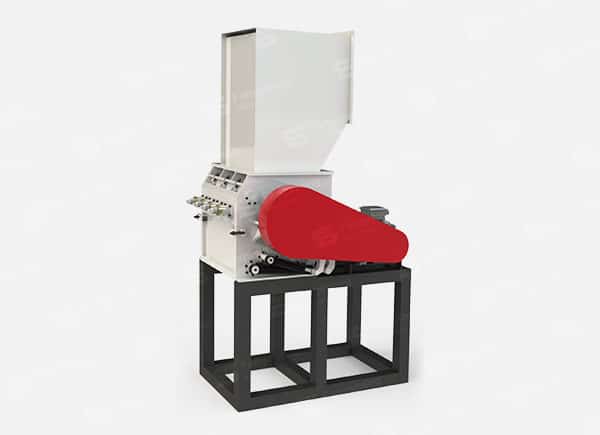 Crusher Machine
Dewatering Machine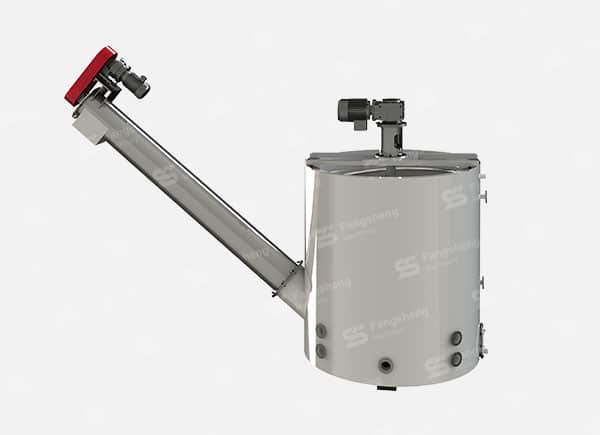 Steam washer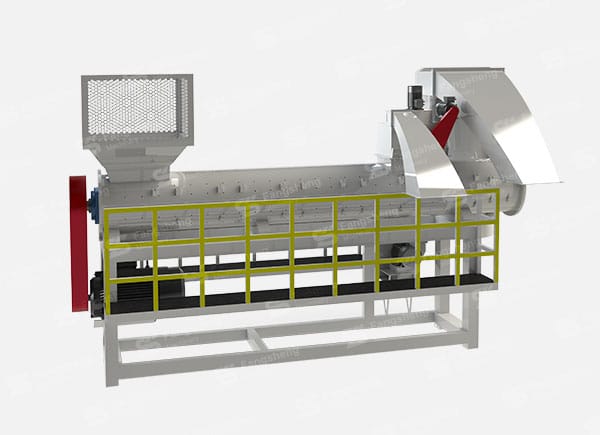 Label scfraping machine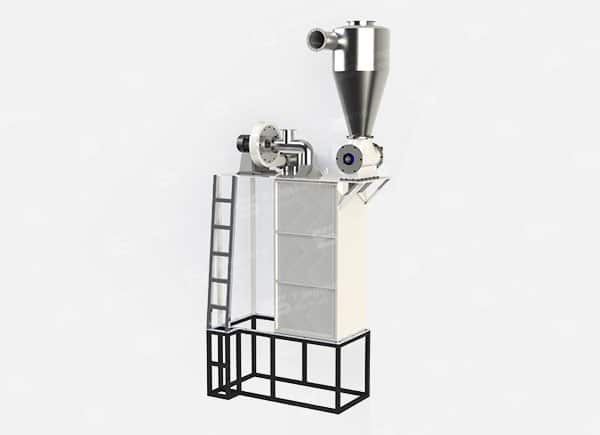 Label separator by air
PET Bottle Recycling Machine Technical Parameter:
Name

Motor power (kw)

Dimension (mm)

Water consumption (T/H)

Stainless steel standard (mm)

Electric standard

Belt conveyor

2.2

3500*900*3000

–

–

According to customers standard

Label scraping machine

11

2600*1200*1800

0.6-1.0

3-5

Manual separating machine

2.2

6000*800*1200

–

–

Metal detectory

0.4

2200*1200*1500

–

3-5

Belt conveyer

2.2

3500*900*3000

–

–

Crusher

37

2200*2200*3000

0.6-1.0

–

Screw converor

3

2800*800*2600

–

3-5

High speed friction washer

30

3200*1400*2000

1-2

3-5

Screw conveyer

3

2800*800*2600

–

3-5

Floating washer

3*2

5200*1700*2200

0.5-1.5

3-5

Screw conveyer

36

2800*800*2600

–

3-5

Steam washer

7.5

1800*1800*2700

0.5-1.5

3-5

Screw conveyer

3

2800*800*2600

–

3-5

Floating washer

3*2

5200*1700*2200

0.5-1.5

3-5

Screw conveyer

3

2800*800*2600

–

3-5

Dewatering machine

5.5

800*2200*2200

–

5

Drying system

11

3500*2200*2200

–

3-5

Label separater

4

800*1100*3800

–

–

Storage hopper

–

1500*1500*3800

–

–

Electric elements

–

2000*450*1780

–

–