Plastic Bottle Recycling Granulator Machine Description:
To meet the market demand, Jiangsu Fangsheng Machinery developed plastic bottle recycling granulator machine.
Plastic bottle granulator machine pays more attention to protecting the physical properties of environmental plastics, can maintain the plasticity, toughness and durability of the original environmental plastics as far as possible.
Plastic bottle granulator adopts air-cooled cooling mode, including agglomerate feeding, heating extrusion screw, hot cutting device, fast air cooling system, pellet collection device and electric cabinet control system.
Plastic Bottle Granulator Machine Detail Specification:
Compactor
1. The rotatory blades of compactor will cut up incoming scraps.
2. Frictional heating which caused by high speed rotatory blades and stationary blades will heat and let scraps shrinking just below their agglomerating point.
3. Optimal designed guide structure compacts the material and directs it into extruder screw.
Extruder Machine
1. A specialized single screw extruder applied to gently melt the pre-compacted material.
2. The plastic scraps will be well melted, plasticized in the extruder.
3. With double-zone vacuum degassing system, volatiles such as low molecular and moisture will be removed efficiency.
Plastic Bottle Granulator Machine Application:
Plastic Bottle Granulator Machine Video:

Learn more about YouTube's plastic bottle granulator machine
Plastic Bottle Granulator Machine Detail:
Detail 1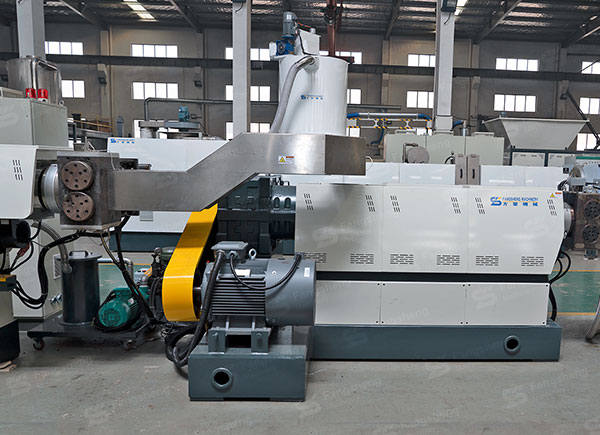 Detail 2
Detail 3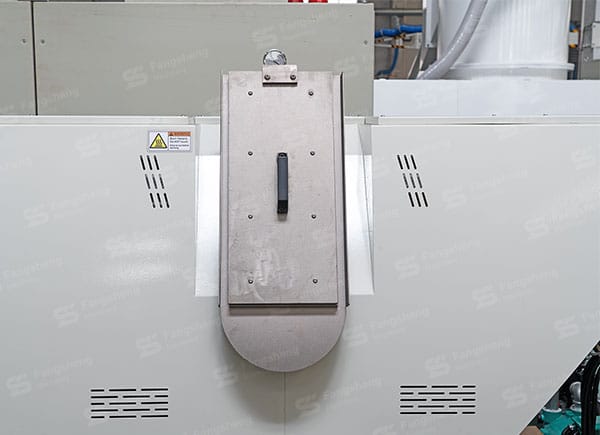 Detail 4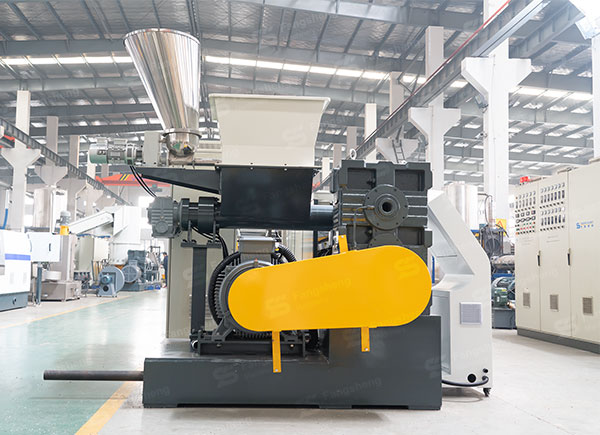 Detail 5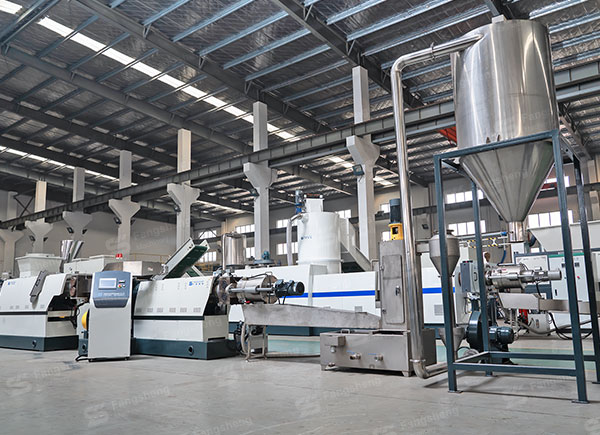 Detail 6