Plastic Bottle Recycling Washing Machine Advantages:
1. The plastic bottle recycling washing machine has good quality. When processing PET bottles, the humidity of the final product is less than 1%.
2. The production line is controlled by world famous brand components – SKF bearings, Siemens contactor, Japan Omron temperature controller, ABB frequency converter, Siemens PLC.
3. The whole production line has passed CE certification and ISO9001 certification.
4. The machine has the features of high efficiency, stable working and large capacity.
5. The part in contact with the material is made of SUS304 with thickness greater than 3mm to ensure long service life.

Plastic Recycling Washing Machine Description:
(1) Plastic recycling washing machine converts dirty bottles into clean PET flakes. And these flakes can be further processed and reused with high commercial value. We can have a capacity of 300kg/h to 3000kg/h in PET bottle cleaning and recycling line. the main purpose of this line is to obtain clean flakes from dirty or even mixed bottles or bottle flakes during the processing of the whole cleaning line. Clean PP/PE collection, labels and paper flakes are also obtained.
(2) The PET bottle recycling line is composed of the following machines: peeler, crusher, label remover, manual sorting table, metal detector, crusher, hot washer, floating tank, dryer, label blower, hopper and electric cabinet.
Plastic Recycling Washing Machine Video:
Plastic Recycling Washing Machine Detail:
High-speed Friction Washer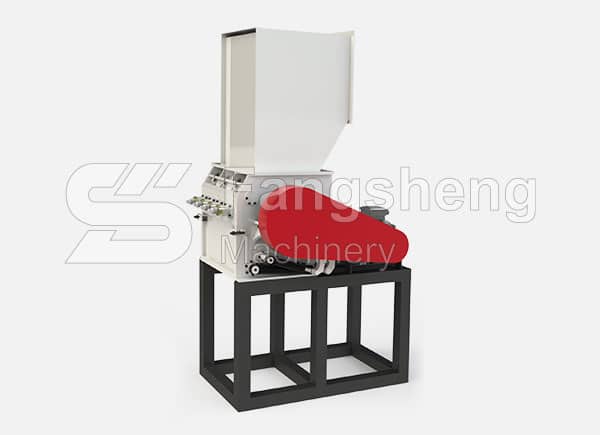 Crusher Machine
Dewatering Machine
Steam washer
Label scfraping machine
Label separator by air
Plastic Recycling Washing Machine Technical Parameter:
Name

Motor power (kw)

Dimension (mm)

Water consumption (T/H)

Stainless steel standard (mm)

Electric standard

Belt conveyor

2.2

3500*900*3000

–

–

According to customers standard

Label scraping machine

11

2600*1200*1800

0.6-1.0

3-5

Manual separating machine

2.2

6000*800*1200

–

–

Metal detectory

0.4

2200*1200*1500

–

3-5

Belt conveyer

2.2

3500*900*3000

–

–

Crusher

37

2200*2200*3000

0.6-1.0

–

Screw converor

3

2800*800*2600

–

3-5

High speed friction washer

30

3200*1400*2000

1-2

3-5

Screw conveyer

3

2800*800*2600

–

3-5

Floating washer

3*2

5200*1700*2200

0.5-1.5

3-5

Screw conveyer

36

2800*800*2600

–

3-5

Steam washer

7.5

1800*1800*2700

0.5-1.5

3-5

Screw conveyer

3

2800*800*2600

–

3-5

Floating washer

3*2

5200*1700*2200

0.5-1.5

3-5

Screw conveyer

3

2800*800*2600

–

3-5

Dewatering machine

5.5

800*2200*2200

–

5

Drying system

11

3500*2200*2200

–

3-5

Label separater

4

800*1100*3800

–

–

Storage hopper

–

1500*1500*3800

–

–

Electric elements

–

2000*450*1780

–

–