Plastic drum recycling washing line is developed by Fangsheng Machinery introducing, digesting and absorbing domestic and foreign advanced ideas and technology, and combining with the development of the demand and the characteristics of waste plastics recycling.
Plastic drum recycling washing line is widely used to treat waste barrel and any scrap PET plastic broken into flakes. The plastic drum washing line is a crushing, washing, drying line. After finished, these clean flakes could be produced as fibre , straps and so on.
Plastic Drum Recycling Washing Line Advantages:
1.High automation level, try best to reduce your cost on labor and ensure high processing capacity: 500-3000kg/h.
2.All parts are made of 304 stainless steel (more than 3mm thickness); ensure no second pollution to flakes.
3.Good quality on final product, low humidity content(less than 2%) and less impurities (less 300PPM).
4.Plastic drum recycling washing production line can process different material.
Plastic Drum Washing Line Video:
Plastic Drum Washing Line Flow Chart:

Belt conveyer → Wet crusher → Screw conveyer → Floating washer → Screw conveyer → High speed friction washer → Screw conveyer → Dewatering machine → Drying system1 → Silo for transition → Drying system2 → Storage hopper
Plastic Drum Washing Line Application:

Plastic Drum Washing Line Detail: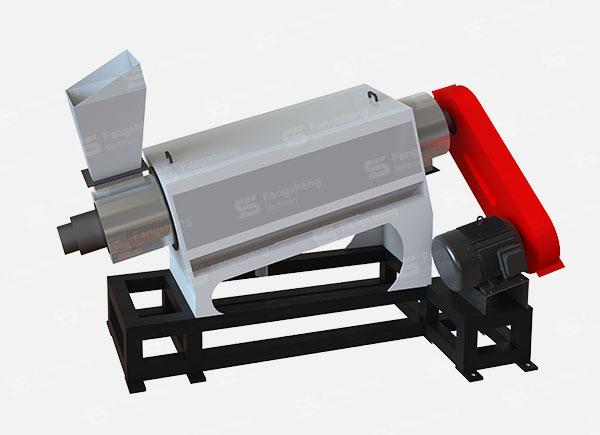 High-speed Friction Washer
Crusher Machine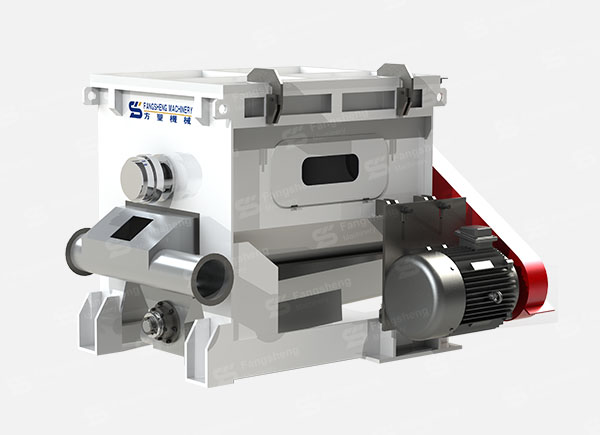 Dewatering Machine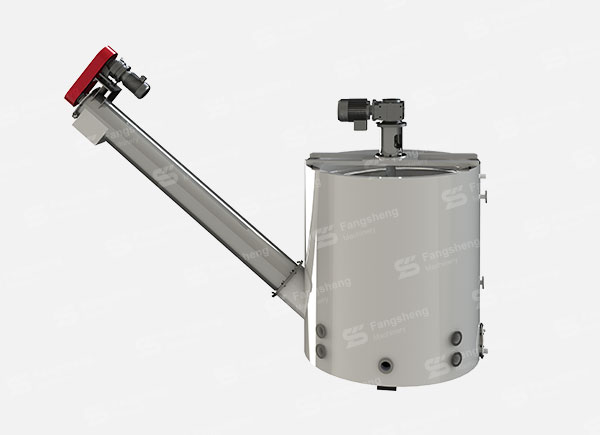 Steam washer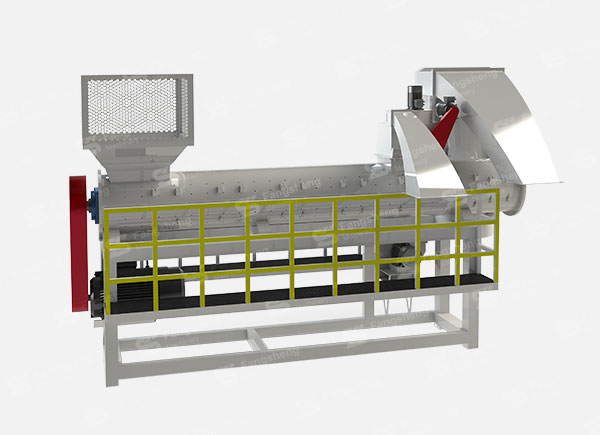 Label scfraping machine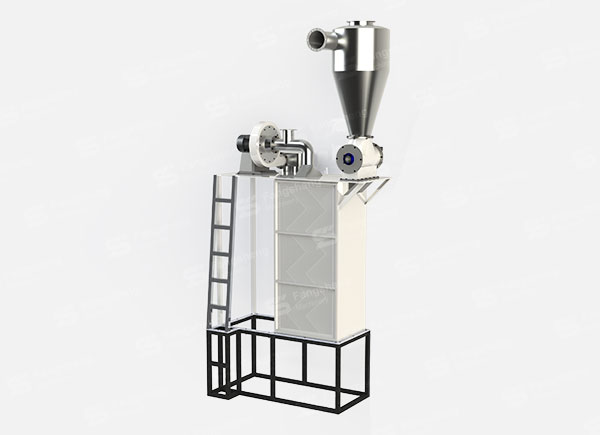 Label separator by air
Plastic Drum Washing Line Technical Parameter:
Name
Motor power (kw)
Dimension (mm)
Water consumption (T/H)
Stainless steel standard (mm)
Electric standard
Belt conveyor
2.2
3500*900*3000
–
–
According to customers standard
Label scraping machine
11
2600*1200*1800
0.6-1.0
3-5
Manual separating machine
2.2
6000*800*1200
–
–
Metal detectory
0.4
2200*1200*1500
–
3-5
Belt conveyer
2.2
3500*900*3000
–
–
Crusher
37
2200*2200*3000
0.6-1.0
–
Screw converor
3
2800*800*2600
–
3-5
High speed friction washer
30
3200*1400*2000
1-2
3-5
Screw conveyer
3
2800*800*2600
–
3-5
Floating washer
3*2
5200*1700*2200
0.5-1.5
3-5
Screw conveyer
36
2800*800*2600
–
3-5
Steam washer
7.5
1800*1800*2700
0.5-1.5
3-5
Screw conveyer
3
2800*800*2600
–
3-5
Floating washer
3*2
5200*1700*2200
0.5-1.5
3-5
Screw conveyer
3
2800*800*2600
–
3-5
Dewatering machine
5.5
800*2200*2200
–
5
Drying system
11
3500*2200*2200
–
3-5
Label separater
4
800*1100*3800
–
–
Storage hopper
–
1500*1500*3800
–
–
Electric elements
–
2000*450*1780
–
–