Plastic film granulation machine is suitable for recycling and pelletizing of raw materials such as PP/PE/LDPE/LLDPE/HDPE film different screw and barrel mostly and pelletizing of the raw materials with different colors.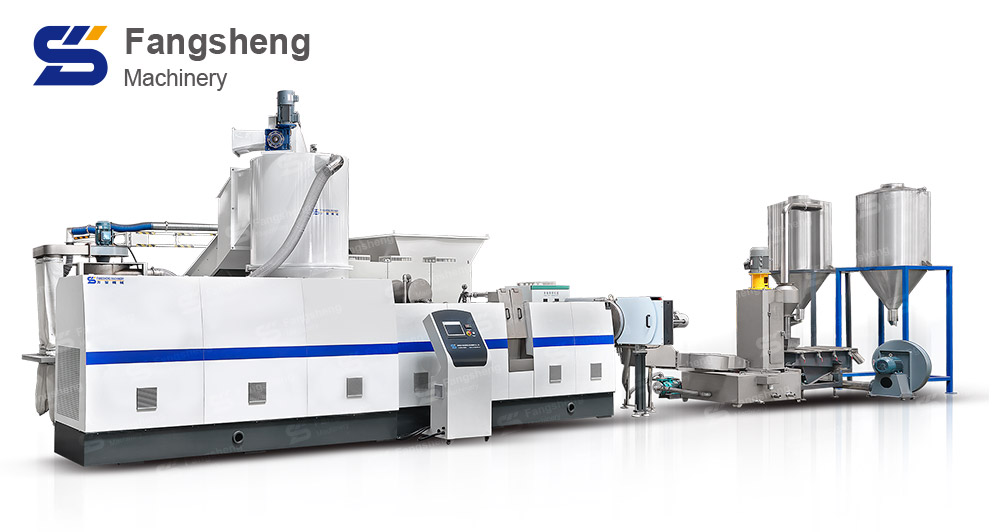 Plastic Film Granulation Machine Features:
1. The concact with material are made of stainless steel, and simens contactor, RKC temperature control instrument, made in japan, others are of domestic famous brand.
2. The conical screw have applied oil cooling system. Barrel is cooled by special wind cooling system.
3. The plastic film granulation line has applied special computer control. According to customers requirements, most reasonable structure of conical screw can be made so as to achieve best plasticity performance and material quality.
Plastic Film Granulation Machine Configuration:
Belt Conveying–crusher(aimed at full package)–Belt Conveying–Friction Washingf–loating tank–Material Charging–Dewater Machine— hot wind drying device–Storing(Silo).
Plastic Film Granulation Line Video:
Plastic Film Granulation Line Technical Parameter:
FS series single-stage granulator machine
Model
Extruder
Screw diameter(mm)
L/D ratio
Power(kw)
Productivity(PE)(kg/h)
Productivity(PP)(kg/h)
FSJ70
70/33
φ70
33:1
110
110-150
100-130
FSJ85
85/33
φ85
33:1
150
180-250
150-200
FSJ100
100/33
φ100
33:1
210
280-350
250-300
FSJ130
130/33
φ130
33:1
300
480-550
400-480
FSJ160
160/33
φ160
33:1
370
650-750
550-650
FSJ180
180/33
φ180
33:1
460
800-1000
750-850
FS series double-stage granulator machine
Model
FSJ100/120
FSJ130/130
FSJ160/160
FSJ180/200
First extruder parameter
Screw diameter(mm)
φ100
φ130
φ160
φ180
L/D ratio
33
33
30
30
Extruder motor(kw)
90
132
185
250
Heating power(kw)
45
55
70
70
Screw speed(RPM)
0-120
0-120
0-120
0-120
Second extruder parameter
Screw diameter(mm)
φ120
φ130
φ160
φ200
L/D ratio
10-15
10-15
10-15
10-15
Extruder motor(kw)
30
45
55
75
Heating power(kw)
30
35
45
60
Screw speed(RPM)
0-120
0-120
0-120
0-120
Productivity(kg/h)
250-350
400-550
500-700
800-1000
Plastic Film Granulation Line Detail: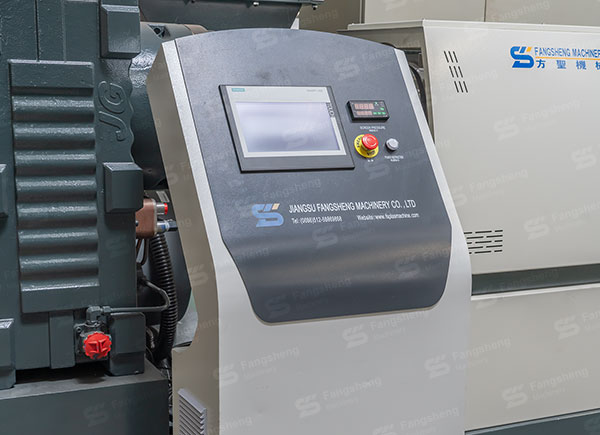 Detail 1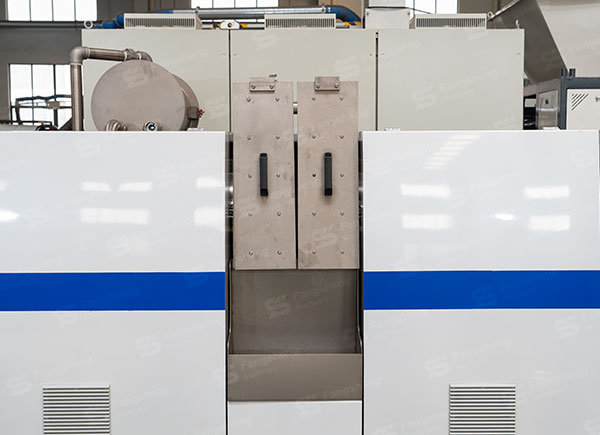 Detail 2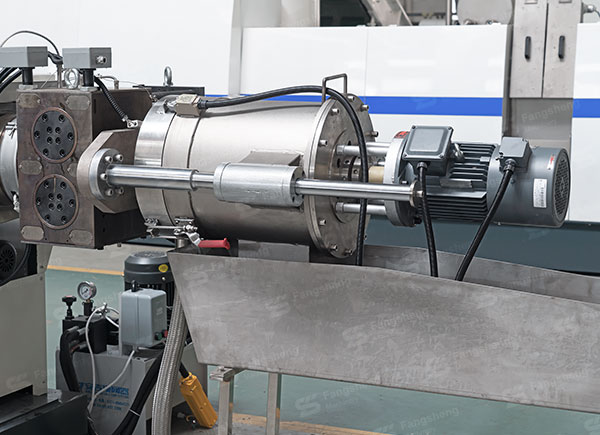 Detail 3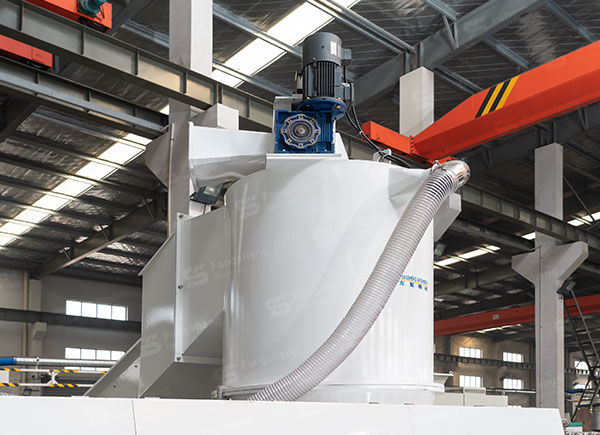 Detail 4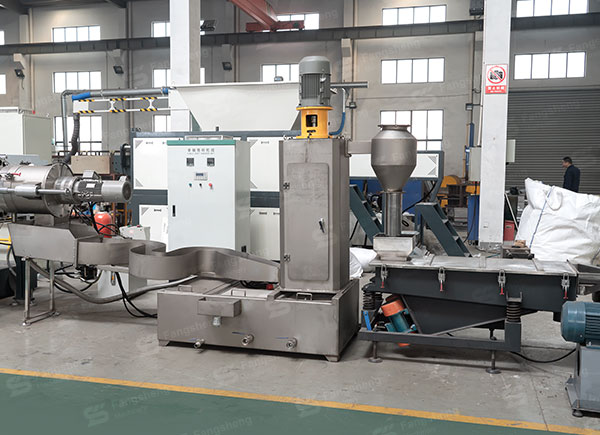 Detail 5
Detail 6