As the consumption of plastic products continues to increase, waste plastics continue to increase, which seriously pollutes the environment. The recycling of waste plastics can effectively alleviate global environmental and resource problems.
The currently recognized plastic recycling methods include four-level top-down recycling.
1. Reprocess plastic waste into products with properties similar to the original plastic products.
2. Process plastic waste into plastic products with different properties than the original product, or mix plastic waste with newly synthesized plastic materials and process into plastic products.
3. Convert plastic waste into fuel or chemical raw materials.
4. Convert plastic waste into energy.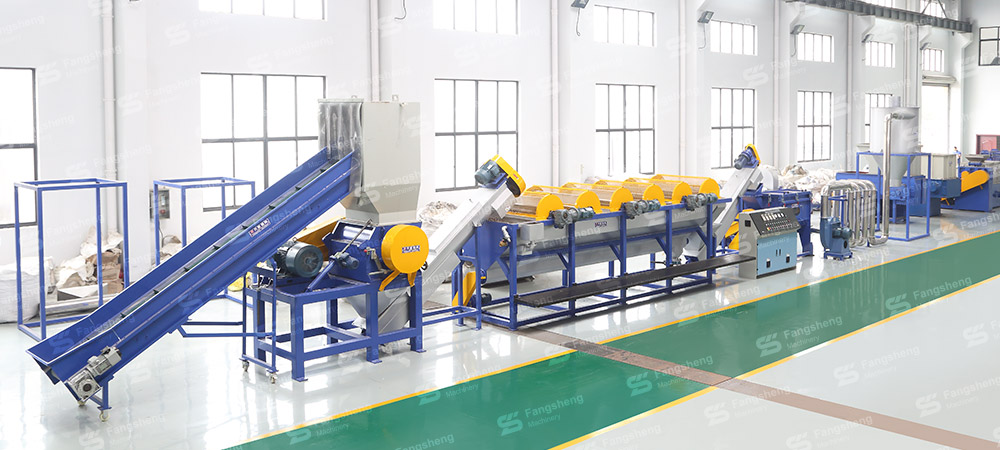 The waste plastic recycling washing line produced by Fangsheng Machinery has the characteristics of strong crushing ability, long service life and high productivity. The waste plastic recycling washing line is more intelligent, automated, rationalized and labor-saving.