PP Film Pelletizing Machine Description:
PP film pelletizing machine is suitable for processing washed and crushed PE film and PP woven bag into granules. PP film pelletizing line can also process other scrap polythene and polypropylene plastics. The function of the main extruder is extruding, while sub extruder is for plasticizing. The processed granules are sturdy, full, smooth, and can be used as raw materials for reproduction into plastic products.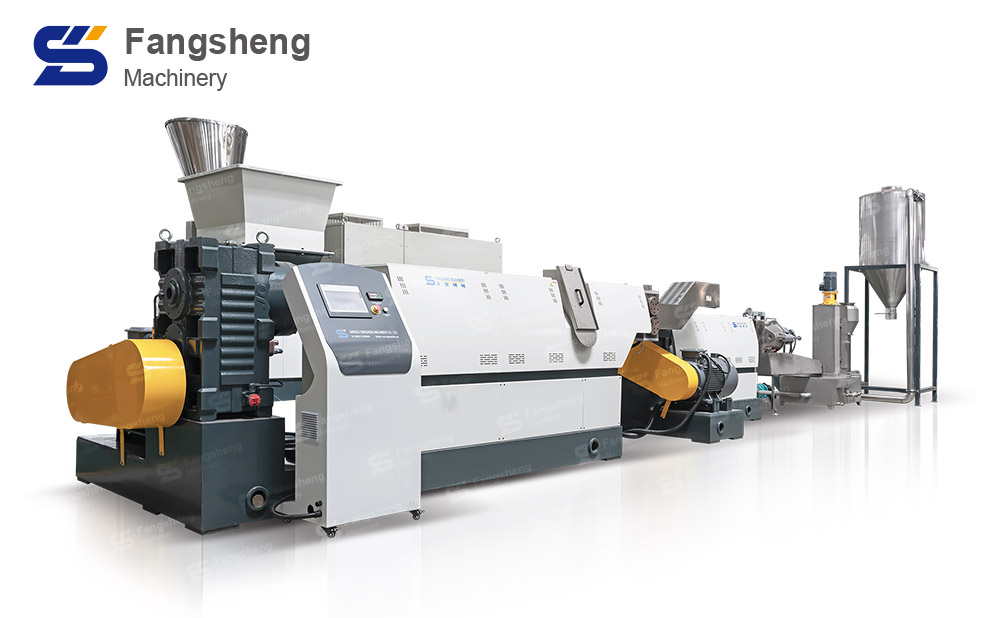 PP Film Pelletizing Machine Features:
1. The PP film pelletizing line adopts automatic temperature control and is easy to operate.
2. The die head adopts a quick screen changing device.
3. The reducer and the charging barrel are made of high-quality alloy steel with long service life.
4. The blower can be equipped according to customer needs.
5. Motor voltage can be customized according to your specific requirements.
PP Film Pelletizing Machine Application:

PP Film Pelletizing Line Video:
PP Film Pelletizing System Technical Parameter:
FS series single-stage granulator machine
Model
Extruder
Screw diameter(mm)
L/D ratio
Power(kw)
Productivity(PE)(kg/h)
Productivity(PP)(kg/h)
FSJ70
70/33
φ70
33:1
110
110-150
100-130
FSJ85
85/33
φ85
33:1
150
180-250
150-200
FSJ100
100/33
φ100
33:1
210
280-350
250-300
FSJ130
130/33
φ130
33:1
300
480-550
400-480
FSJ160
160/33
φ160
33:1
370
650-750
550-650
FSJ180
180/33
φ180
33:1
460
800-1000
750-850
FS series double-stage granulator machine
Model
FSJ100/120
FSJ130/130
FSJ160/160
FSJ180/200
First extruder parameter
Screw diameter(mm)
φ100
φ130
φ160
φ180
L/D ratio
33
33
30
30
Extruder motor(kw)
90
132
185
250
Heating power(kw)
45
55
70
70
Screw speed(RPM)
0-120
0-120
0-120
0-120
Second extruder parameter
Screw diameter(mm)
φ120
φ130
φ160
φ200
L/D ratio
10-15
10-15
10-15
10-15
Extruder motor(kw)
30
45
55
75
Heating power(kw)
30
35
45
60
Screw speed(RPM)
0-120
0-120
0-120
0-120
Productivity(kg/h)
250-350
400-550
500-700
800-1000
PP Film Pelletizing Line Detail: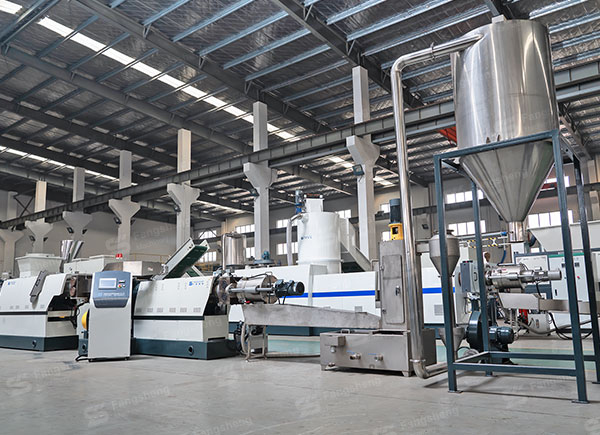 Detail 1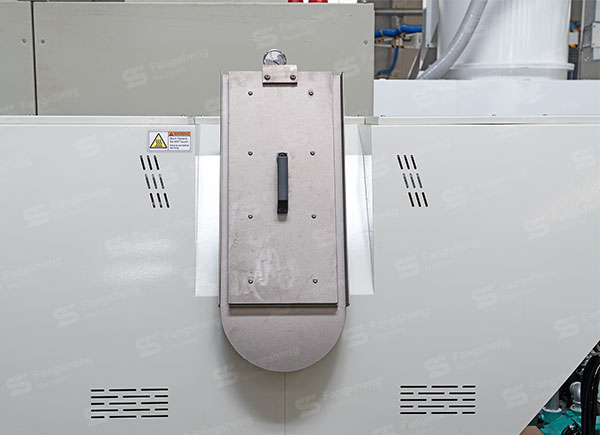 Detail 2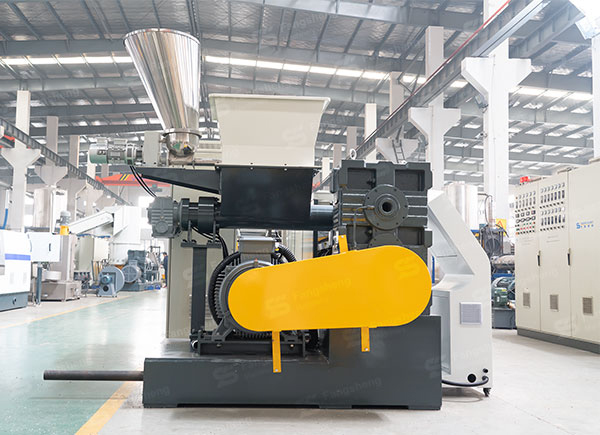 Detail 3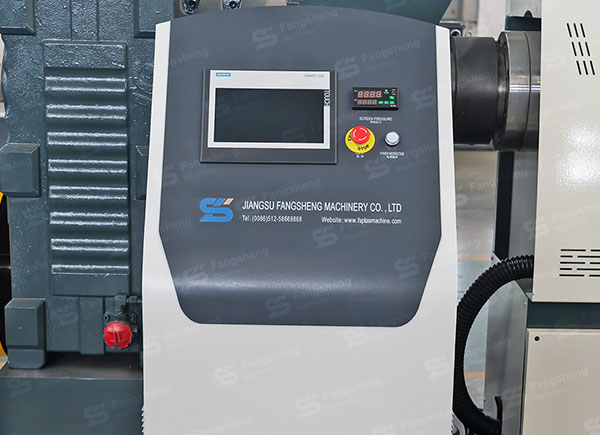 Detail 4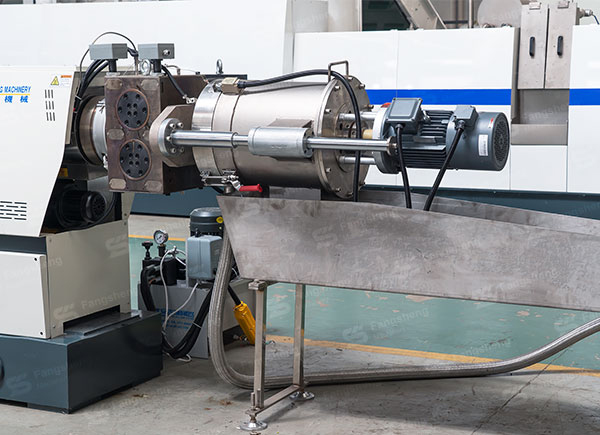 Detail 5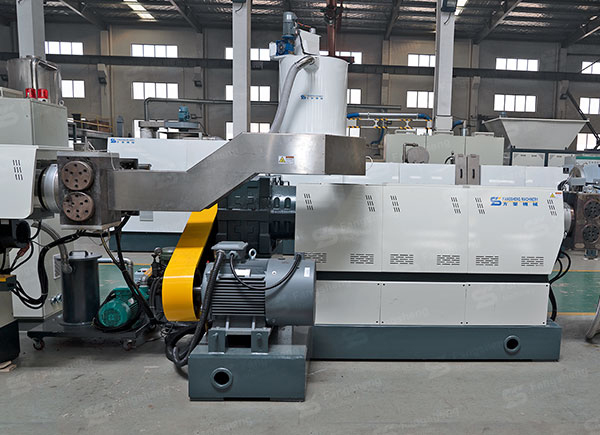 Detail 6