PP PE Film Recycling Machine Introduction:
PP PE film recycling machine is mainly composed of: conveyor belt, crusher (pulverizer), friction washing machine, sedimentation rinsing tank, chain material excavator, plastic squeezing dehydrator, control cabinet, etc. Recycling and recycling of waste plastics such as sorting (sorting), crushing (grinding with water), friction cleaning, rinsing, squeezing and dewatering. PP PE film recycling production line is very efficient in cleaning waste plastic products, waste and dirty agricultural films, and waste packaging materials from scrap to finished products. Simple operation, high efficiency, environmental protection and energy saving.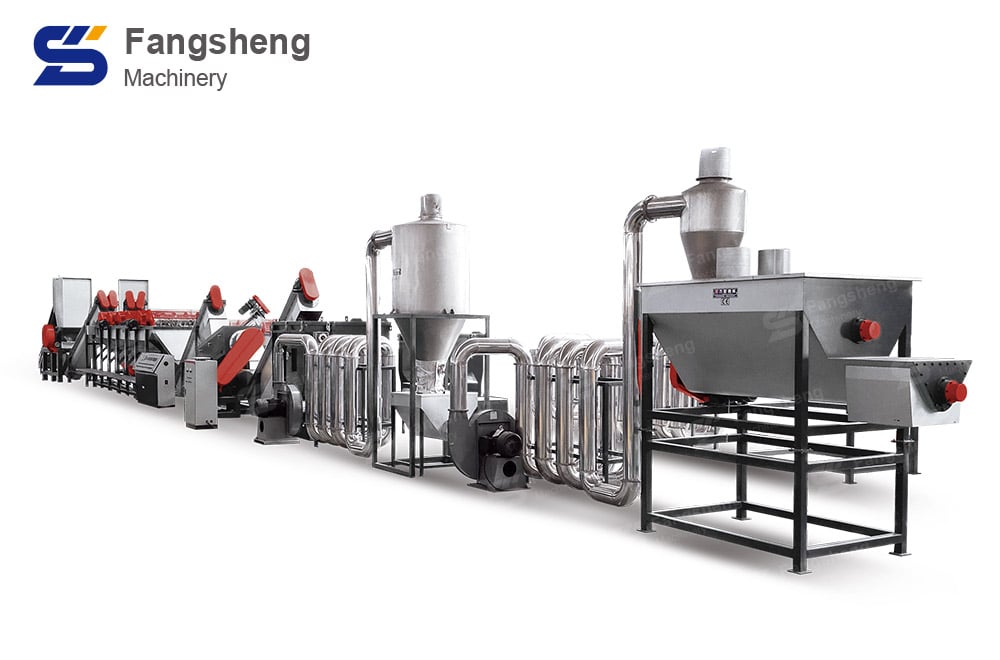 PP PE film recycling line mainly processes PP/PE waste plastic film, PP/PE plastic bag, PE plastic garbage bag, waste agricultural film/mulch film/greenhouse film, etc.
PP PE film recycling line has the characteristics of exquisite appearance, low energy consumption, high output, practicality and reliability. The brand-new rinsing device can be washed as soon as it is broken, which greatly improves the production efficiency, and the cleanness of the washing material is pure.
PP PE Film Recycling Machine Application:

PP PE Film Recycling Line Video:
Learn more about YouTube's PP PE film recycling line
Complete PP PE Film Recycling Line:

PP PE Film Recycling Line Technical Parameter:
Name
Motor power (kw)
Dimension (mm)
Water consumption (T/H)
Stainless steel standard (mm)
Electric standard
Belt conveyor
2.2
4500*690
–
–
According to customers standard
Wet crusher
75
–
2-4
–
Friction washer
2.2*2
3000*300
1-2
3-5
Floating washer
2.2*2+1.5
4500*1300
2-4
3-5
Screw conveyor
2.2
2500*250
1-2
3-5
High-speed friction washer
30
–
2-4
3-5
Screw converor
2.2
2800*300
1-2
3-5
Dewatering machine
75
–
–
5
Drying system
36
–
–
–
Storage hopper for transition
–
–
–
–
Drying system
36
–
–
–
Storage hopper
2.2*2
–
–
–
PP PE Film Recycling Line Detail: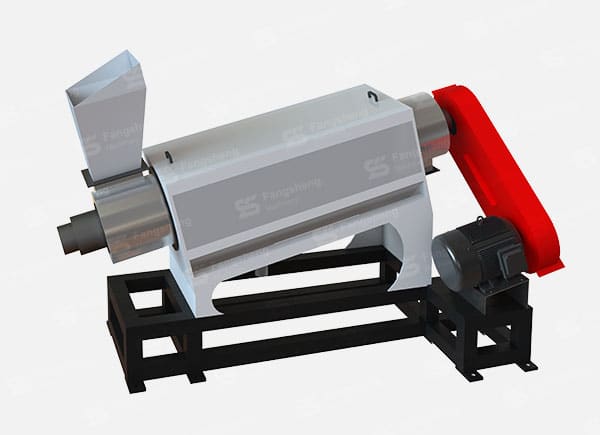 High-speed Friction Washer
Crusher Machine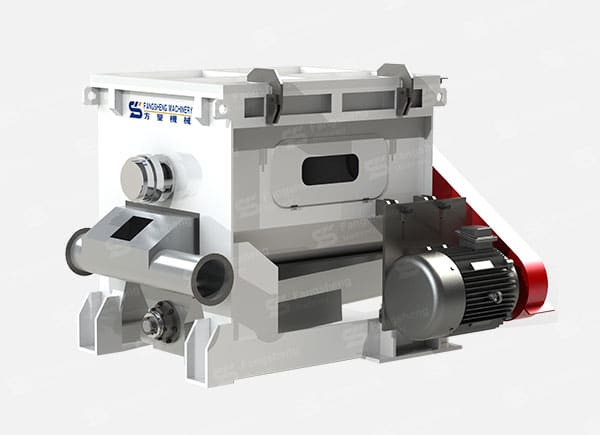 Dewatering Machine