PP PE Film Washing Line Introduction:
The pp pe film washing line is widely  is used to crush, wash, dewater, dry and recycle plastic films like agricultural film, printing film, garbage film, package film, shoping bag and so on. Fangsheng Machinery With complete film washing line, clients can make dry, clean film scraps from wasted material.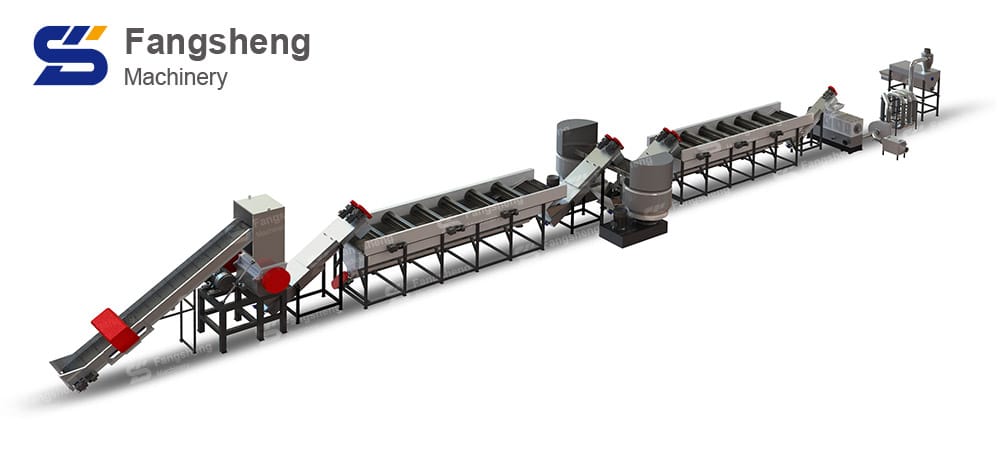 The whole film washing line could be "L" or "U" shape according clients' workshop.
The last moisture of film washing line can be 3%-5%. Normally drying system moisture is about 10%-15%. And at the same time, our drying system can save about 60KW for you compare with the original drying system.
PP PE Film Washing Machine Application:
PP PE Film Washing Machine Video:
Learn more about YouTube's film washing line
Complete Film Washing Line:
PP PE Film Washing Machine Technical Parameter:
Name
Motor power (kw)
Dimension (mm)
Water consumption (T/H)
Stainless steel standard (mm)
Electric standard
Belt conveyor
2.2
4500*690
–
–
According to customers standard
Wet crusher
75
–
2-4
–
Friction washer
2.2*2
3000*300
1-2
3-5
Floating washer
2.2*2+1.5
4500*1300
2-4
3-5
Screw conveyor
2.2
2500*250
1-2
3-5
High-speed friction washer
30
–
2-4
3-5
Screw converor
2.2
2800*300
1-2
3-5
Dewatering machine
75
–
–
5
Drying system
36
–
–
–
Storage hopper for transition
–
–
–
–
Drying system
36
–
–
–
Storage hopper
2.2*2
–
–
–
PP PE Film Washing Machine Detail:
High-speed Friction Washer
Crusher Machine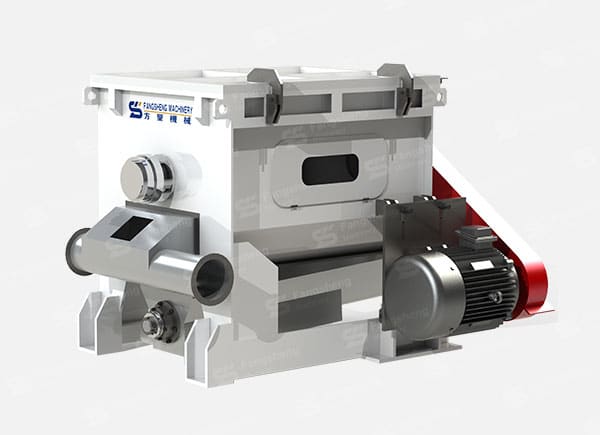 Dewatering Machine