PVC barrels recycling washing line can crush, wash, dewater and dry waste PP, PVC material. This is a PVC barrels washing production line from crushing,washing to drying the raw material. PVC barrels washing line has features as high efficiency, working stable, large capacity etc.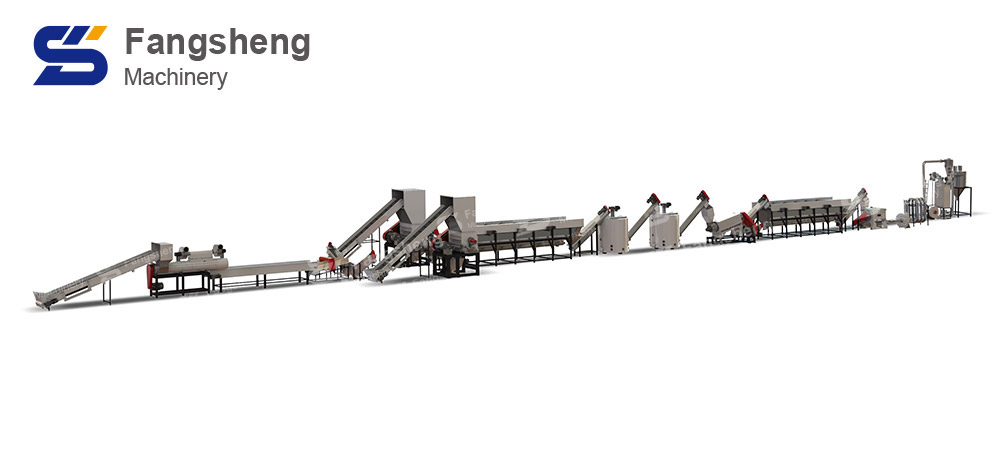 PVC Barrels Recycling Washing Line Advantages:
1.Good quality of PVC barrels recycling washing machine ( 304 stainless steel, more than 3mm thickness ).
2.Good electrical components (Siemens Brand) ,it also can according customer's requirement.
3.Final products' humidity is below 5%.
4.No need another crusher to crushing material into pieces, big material can be feed to machine directly. Save time and very convenient.
5. PVC barrels washing line has low energy consumption, as well save the cost.
PVC Barrels Recycling Washing Line Video:
PVC Barrels Washing Line Flow Chart:

Belt conveyer → Wet crusher → Screw conveyer → Floating washer → Screw conveyer → High speed friction washer → Screw conveyer → Dewatering machine → Drying system1 → Silo for transition → Drying system2 → Storage hopper
PVC Barrels Washing Line Application:

PVC Barrels Washing Line Detail: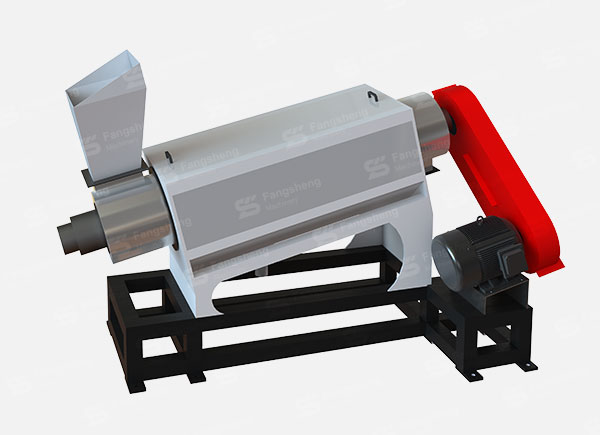 High-speed Friction Washer
Crusher Machine
Dewatering Machine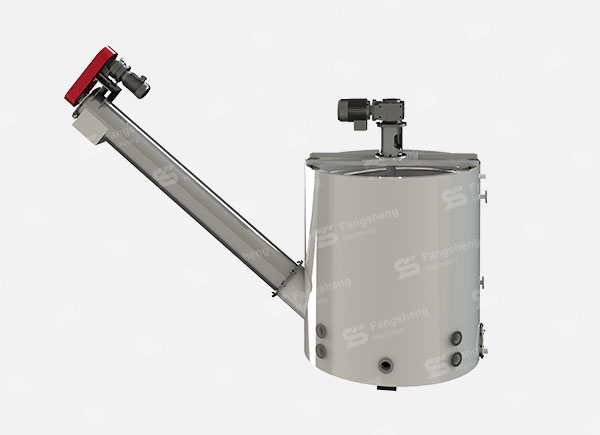 Steam washer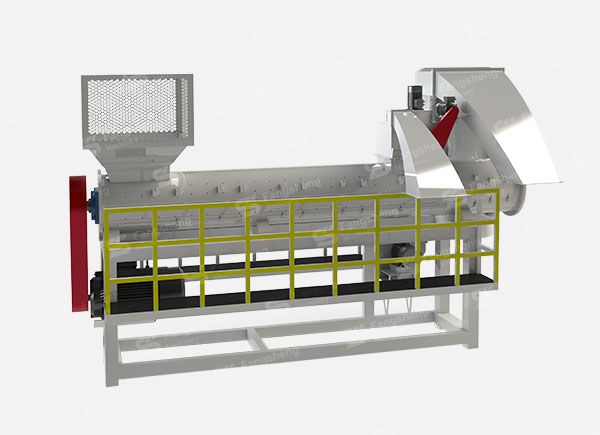 Label scfraping machine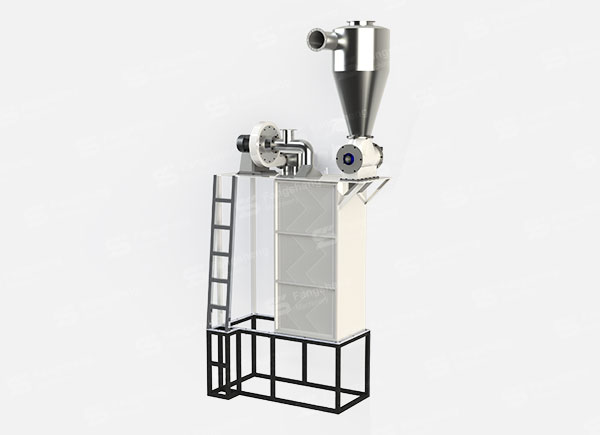 Label separator by air
PVC Barrels Washing Line Technical Parameter:
Name
Motor power (kw)
Dimension (mm)
Water consumption (T/H)
Stainless steel standard (mm)
Electric standard
Belt conveyor
2.2
3500*900*3000
–
–
According to customers standard
Label scraping machine
11
2600*1200*1800
0.6-1.0
3-5
Manual separating machine
2.2
6000*800*1200
–
–
Metal detectory
0.4
2200*1200*1500
–
3-5
Belt conveyer
2.2
3500*900*3000
–
–
Crusher
37
2200*2200*3000
0.6-1.0
–
Screw converor
3
2800*800*2600
–
3-5
High speed friction washer
30
3200*1400*2000
1-2
3-5
Screw conveyer
3
2800*800*2600
–
3-5
Floating washer
3*2
5200*1700*2200
0.5-1.5
3-5
Screw conveyer
36
2800*800*2600
–
3-5
Steam washer
7.5
1800*1800*2700
0.5-1.5
3-5
Screw conveyer
3
2800*800*2600
–
3-5
Floating washer
3*2
5200*1700*2200
0.5-1.5
3-5
Screw conveyer
3
2800*800*2600
–
3-5
Dewatering machine
5.5
800*2200*2200
–
5
Drying system
11
3500*2200*2200
–
3-5
Label separater
4
800*1100*3800
–
–
Storage hopper
–
1500*1500*3800
–
–
Electric elements
–
2000*450*1780
–
–