Waste Plastic Recycling Machine Introduction:
Waste plastic recycling machine has smart modular design aiming at agricultural film, industrial packaging film, bag, blowing molding packaging bottle/box, injection and electronic waste recycling. Waste plastic recycling line is including sorting, size reduction, metal removing, cold and hot washing, high efficiency friction washing and drying modular. Which can remove most of contaminants such as ferrous and nonferrous metals, sand, oil, glue, paper label and many other different contaminants efficiently.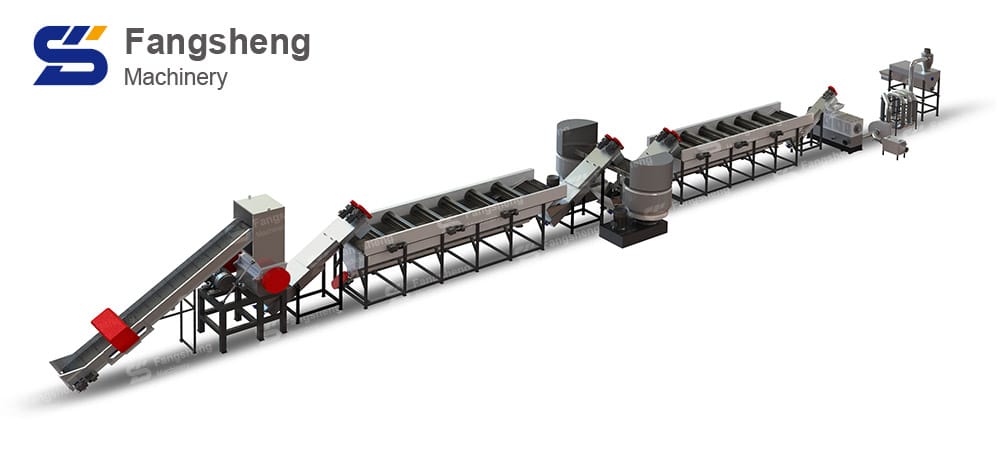 You can get different waste plastic recycling line designed by Fangsheng Machinery according to your requirements and material's condition. In range of capacity 300-2000kg/h with both economy and high-level different configurations.
Waste Plastic Recycling Machine Application:
Waste Plastic Recycling Line Video:
Learn more about YouTube's waste plastic recycling line
Complete Waste Plastic Recycling Line:

Waste Plastic Recycling Line Technical Parameter:
Name
Motor power (kw)
Dimension (mm)
Water consumption (T/H)
Stainless steel standard (mm)
Electric standard
Belt conveyor
2.2
4500*690
–
–
According to customers standard
Wet crusher
75
–
2-4
–
Friction washer
2.2*2
3000*300
1-2
3-5
Floating washer
2.2*2+1.5
4500*1300
2-4
3-5
Screw conveyor
2.2
2500*250
1-2
3-5
High-speed friction washer
30
–
2-4
3-5
Screw converor
2.2
2800*300
1-2
3-5
Dewatering machine
75
–
–
5
Drying system
36
–
–
–
Storage hopper for transition
–
–
–
–
Drying system
36
–
–
–
Storage hopper
2.2*2
–
–
–
Waste Plastic Recycling Line Detail: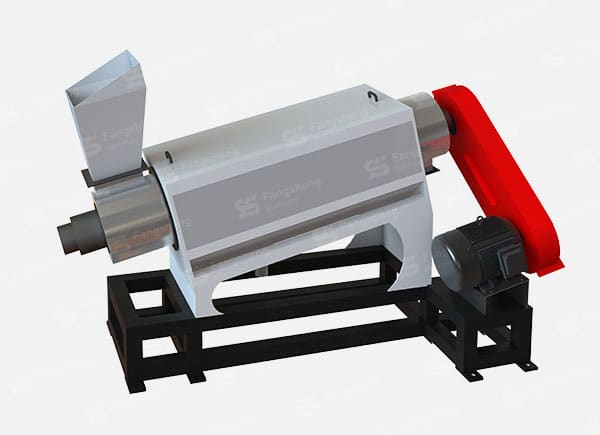 High-speed Friction Washer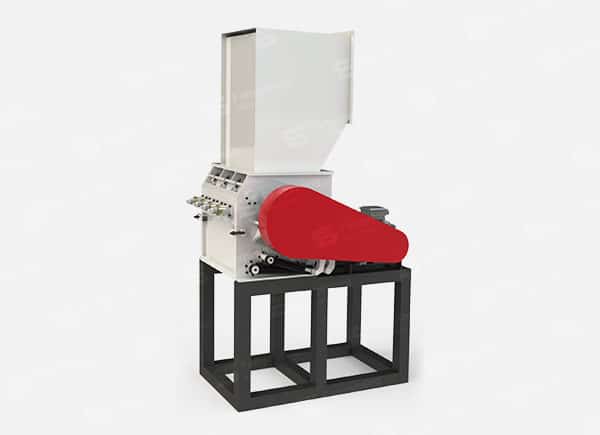 Crusher Machine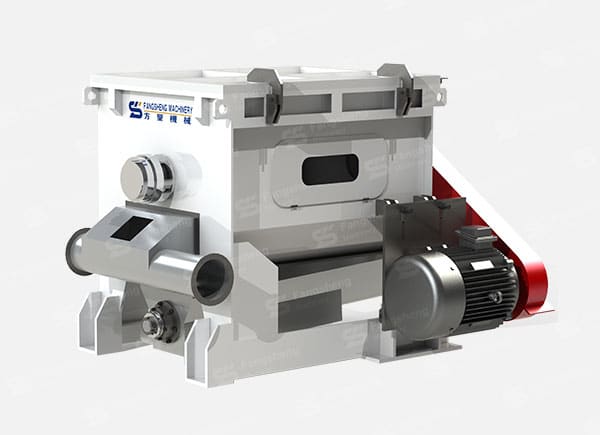 Dewatering Machine