Water Bottle Recycling Washing Equipment Description:
The water bottle recycling washing equipment will be used to recycle pet bottles, water bottles, Sprite bottles, cola bottles, juice bottles, pet sheets, pet packaging containers, etc. The pet recycling machine includes label remover, shredder, sorting equipment, hot wash bin, friction wash bin, floating wash bin, hot air drying system, herringbone label separator, air bin, etc. After washing and recycling, dirty pet materials will be removed from labels, oil, glue, sand, etc. The new flakes can be made into two-dimensional or three-dimensional pet fibers, filaments, pet tapes, pet sheets, pet films, etc.

Water Bottle Washing Equipment Instruction:
The water bottle recycling washing equipment is our main recycling equipment production line. In this production line, after the steps of label tearing, grinding, washing and separation, hot water mixing and dewatering, the recycled PET bottles can be sold directly or used to make other finished PET products.
Water Bottle Washing Equipment Video:
Water Bottle Washing Equipment Detail:
High-speed Friction Washer
Crusher Machine
Dewatering Machine
Steam washer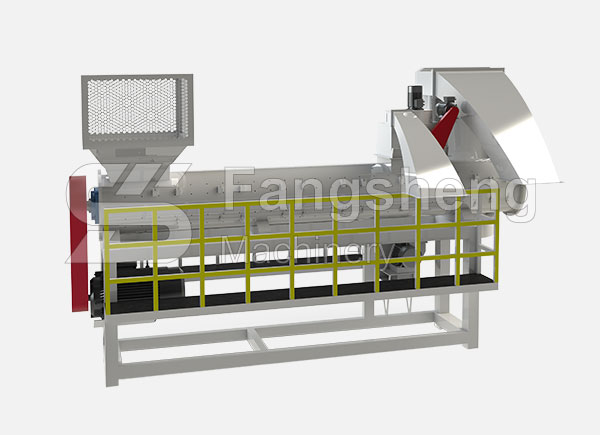 Label scfraping machine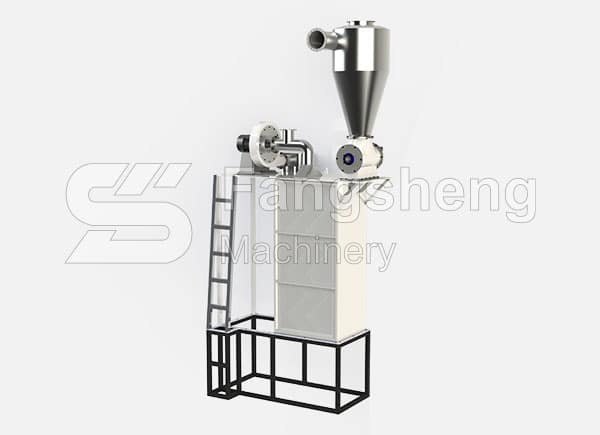 Label separator by air
Water Bottle Washing Equipment Technical Parameter:
Name

Motor power (kw)

Dimension (mm)

Water consumption (T/H)

Stainless steel standard (mm)

Electric standard

Belt conveyor

2.2

3500*900*3000

–

–

According to customers standard

Label scraping machine

11

2600*1200*1800

0.6-1.0

3-5

Manual separating machine

2.2

6000*800*1200

–

–

Metal detectory

0.4

2200*1200*1500

–

3-5

Belt conveyer

2.2

3500*900*3000

–

–

Crusher

37

2200*2200*3000

0.6-1.0

–

Screw converor

3

2800*800*2600

–

3-5

High speed friction washer

30

3200*1400*2000

1-2

3-5

Screw conveyer

3

2800*800*2600

–

3-5

Floating washer

3*2

5200*1700*2200

0.5-1.5

3-5

Screw conveyer

36

2800*800*2600

–

3-5

Steam washer

7.5

1800*1800*2700

0.5-1.5

3-5

Screw conveyer

3

2800*800*2600

–

3-5

Floating washer

3*2

5200*1700*2200

0.5-1.5

3-5

Screw conveyer

3

2800*800*2600

–

3-5

Dewatering machine

5.5

800*2200*2200

–

5

Drying system

11

3500*2200*2200

–

3-5

Label separater

4

800*1100*3800

–

–

Storage hopper

–

1500*1500*3800

–

–

Electric elements

–

2000*450*1780

–

–